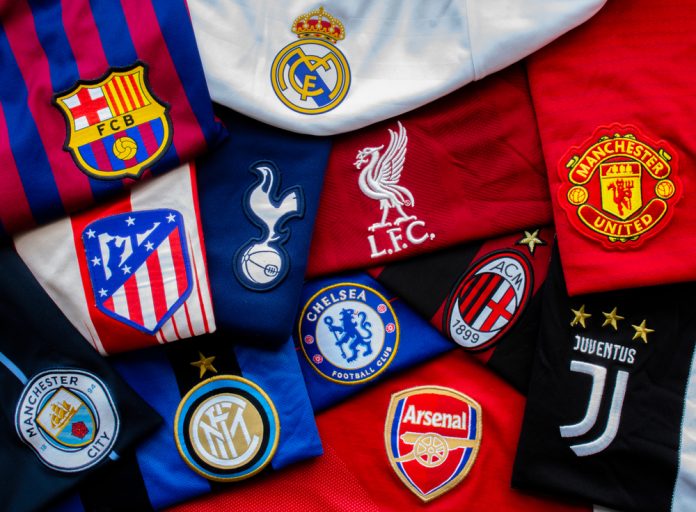 The executive board of the European Club Association (ECA) has accepted requests from nine of the 12 clubs of the breakaway European Super League (ESL) to re-join the organisation.
As a result of the ECA's decision, the nine clubs from the Premier League, Serie A and LaLiga will be able to rejoin the group's ranks for the 2019-23 cycle after an 'exhaustive' process.
The reinstated teams are Arsenal, Chelsea, Liverpool, Manchester City, Manchester United and Tottenham Hotspur of the Premier League, AC Milan and Inter Milan of Serie A and Atlético Madrid of LaLiga.
These clubs had earlier submitted resignation requests to the ECA in April after announcing their intention to join the Super League along with Barcelona, Real Madrid and Juventus, with the remaining three teams continuing to emphasise their commitment to the project despite significant controversy.
The backlash from supporters of the clubs involved in the breakaway project, as well as staff members and various football authorities, meant that the ESL project was short lived, with the nine clubs mentioned above withdrawing from the plans within a few days of its announcement.
"This decision of the ECA Board marks the end of a regrettable and turbulent episode for European football and aligns with ECA's relentless focus to strengthen unity in European football," the ECA statement read.
"Through this period of unprecedented challenge, ECA has firmly established itself as the only organisation through which the leading clubs in Europe can promote and protect their interests in football, whilst also developing the competition landscape and reinforcing the centrality of clubs in the governance of European football."
The ECA also described the ESL project as 'not in the interests of the wider football community,' whilst recognising the 'publicly communicated decisions' by the nine reinstated teams and acknowledging the team's willingness to 'engage actively with ECA in its collective mission to develop European club football'.
"ECA can now proceed with renewed unity and solidarity to continue the important work needed to stabilise and develop European club football – at a time when this is needed the most," the organisation concluded.
The 'Big Six' Premier League teams involved in the ESL have now reached an agreement with the English top-flight, committing to a £20 million settlement fee with the league to 'draw a line under' the controversial proposals.
However, Barcelona, Real Madrid and Juventus have condemned what they have described as 'inconsistent coercion' by UEFA regarding the international governing bodies disciplinary proceedings against them.