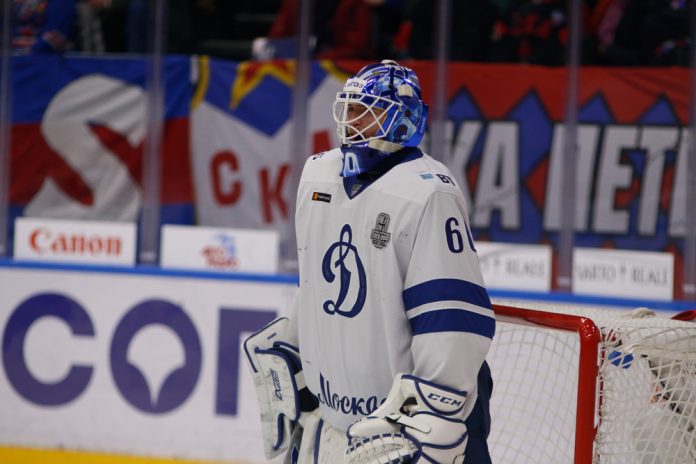 The Kontinental Hockey League (KHL) has entered into a partnership with Portable.TV to broadcast the whole season on its app.
Facilitated by the global sports business agency SportFive, the collaboration will also enable Portable.TV users to access highlights of hockey games. Those in the US, Canada, Germany and Switzerland are given access to full-length games for free and without adverts.
Sergey Dobrokhalov, Vice President at KHL, commented: "We are excited to expand our partnership with Portable.TV to make KHL accessible to millions more hockey enthusiasts, so that they can enjoy the unique sporting experience KHL has to offer."
As the OTT streaming service adds to its streaming portfolio, which currently features sports, news and talk shows, comedy, video game reviews, travel guides, science and technology programming, it will also introduce daily play-by-play announcements for significant KHL games.
Ben Holden, Veteran Sports Broadcaster and Play-By-Play Announcer for the Ultimate Hockey Hub on Portable.TV, noted: "Hockey isn't an easy game to play. It takes a special kind of man or woman to play it.
"I wanted to be a part of this. This isn't a national or regional thing here. This is global. And that's pretty powerful. I'm just honored to do it. I love coming to work every day and calling games and continuing to grow the game."
Furthermore, in a bid to help its audience better understand the game, Portable.TV promises to also provide in-game analysis, expert-guest interviews and league statistics.
Tigran Sirunyan, Senior Vice President Media at SportFive, added: "We are more than happy to have brokered this partnership between the Kontinental Hockey League and Portable.TV. The presence on the app will raise the profile and popularity of KHL to a new level."
In recent months, the KHL also partnered Fonbet as it restructured its approach to 'cooperate with the league', by placing a greater focus on supporting clubs and direct sponsorships. This strategy focused on supporting clubs and direct sponsorship in a more 'targeted channel'.