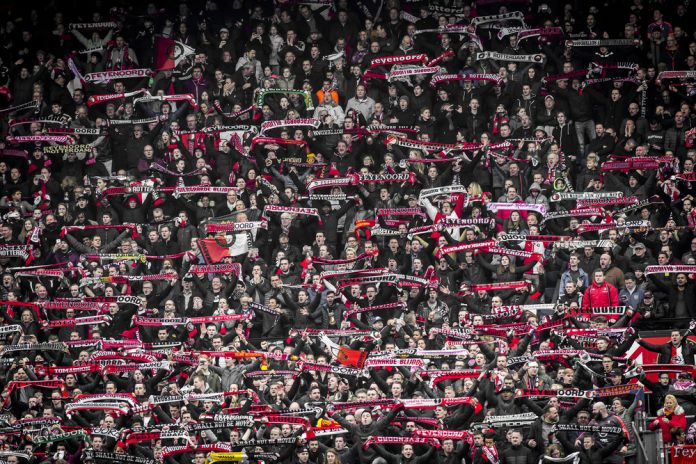 IMG will continue to globally distribute coverage of the Eredivisie for the next three seasons, after renewing its media rights deal with the Dutch top-flight.
The deal between IMG and EMM (Eredivisie Media & Marketing CV) covers both the Netherlands' first division and second-tier Kampioen Divisie as well as 12 play-off matches for European competition and inter-league promotion and relegation.
A total of 100 matches across 34 rounds will be broadcast internationally throughout the 2022/23, 2023/24 and 2024/2 5 football seasons in all regions except the domestic Dutch market.
Frank Rutten, Managing Director EMM, said: "We are excited to continue our already long-lasting partnership with IMG, to bring Eredivisie to the homes of audiences all over the world.
"Together, we have been able to grow Eredivisie's fan base over the years, with a solid promise of inspiring football and exciting young talent again and again. We very much look forward to continuing to do so over the next three seasons."
Additionally, the partnership will also allow IMG Arena – IMG's media rights and data distribution division – to deliver Eredivisie media content to third parties such as online platforms.
The deal is IMG's second major football announcement this month, following on from an agreement inked with the MLS for data distribution, whilst further European developments have seen the firm extend its sports betting content delivery arrangement with Germany's DFB-Pokal knockout tournament. 
"We are delighted to renew our long-standing partnership with EMM to distribute elite Dutch football to a global audience," remarked Adam Kelly, President of IMG Media.
"Over the last 20 years, our successful collaboration has helped Eredivisie grow from strength to strength, amassing a loyal fanbase across the world. We look forward to further amplifying the league and its key stakeholders to international audiences over the next three seasons."