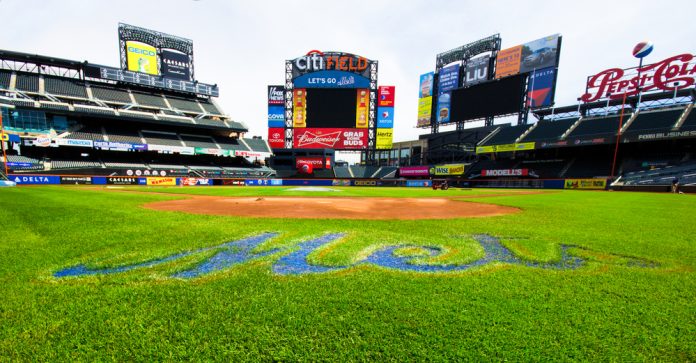 Lottery ticket purchasing provider Jackpocket has announced its fourth deal with a MLB franchise, signing a partnership with the New York Mets.
The Mets are hopeful that the agreement with Jackpocket, a third party firm which provides secure lottery ticket ordering services, will provide a boost to the team's fan engagement capabilities.
As official digital lottery partner of the Mets, Jackpocket will offer a code, 'LGM', for the team's followers to use when checking out to receive a free lottery ticket in addition to their purchase.
"As we look more and more to digital-first solutions and moments to engage with our fanbase, the New York Mets are proud to partner with Jackpocket, an institution that's trailblazing the digital lottery space," said Brian Fling, Mets Vice President of Partnerships.
"This partnership cements our dedication to exploring new ways for fans to get excited on game day and beyond."
In addition to the free lottery draw offer, the Mets and Jackpocket will also collaborate on competitions to win on-the-road game tips – covering air travel, accommodation and tickets for two guests. Fan engagement will also include prize giveaways, such as Mets memorabilia.
This marks the second gaming partnership the Mets has entered into this year, following on from a deal with Caesars Sportsbook in April, covering marketing and branding rights and overseeing the opening of a retail sportsbook at the Citifield stadium.
Meanwhile, Jackpocket has linked with the Mets' fellow MLB teams Minnesota Twins, Texas Rangers and Colorado Rockies, in addition to teams in the NFL, NBA, NHL and college athletics.
"Partnering with the Mets has been a dream of mine, especially as a baseball fan," remarked Jackpocket Founder and CEO Peter Sullivan. "New Yorkers love the lottery and Jackpocket is always looking for ways to meet players where they are.
"With this latest professional sports partnership, we expand on the unique experiences created for our sports fan base and provide Mets fans with a new way to play and win."
For Jackpocket, the deal comes with a number of marketing perks, including full-in stadium advertising on the Mets LED ribbon board and a pregame commercial prior to each of the team's home games at Citifield.
The company has also secured the rights to use Mets logos for both online and offline marketing, as well as permission to promote free ticket giveaways and exclusive sweepstakes prizes via the teams social channels.