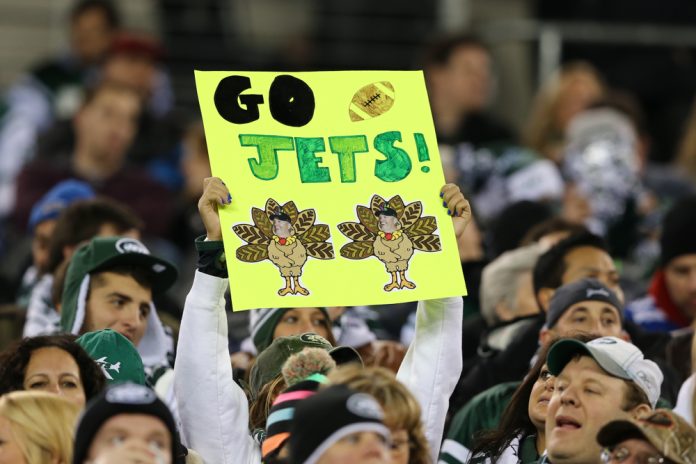 The New York Jets have entered into a broadcast partnership with Sky Sports for the 2022 NFL season.
The new collaboration provides fans with Jets shoulder programming, and 'exclusive team content' throughout the season.
"We could not be more thrilled to connect with new fans in the United Kingdom through Sky Sports," commented New York Jets President, Hymie Elhai.
"The UK has become the second home of the New York Jets. This partnership allows us to provide our UK fans with Jets content throughout the season and assist with the growth of our brand and this game internationally."
The deal makes Jets one of the first NFL clubs to secure a broadcast television deal in the UK since the International Home Marketing Area (IHMA) initiative which was launched in January.
This scheme provided all 32 franchises in the league the right to pursue and bid on international markets with the goal of expanding the sport globally.
The new partnership utilised the assistance of SPORTFIVE – a sports and entertainment marketing agency that the club partnered with earlier this year in order to to expand its UK presence.