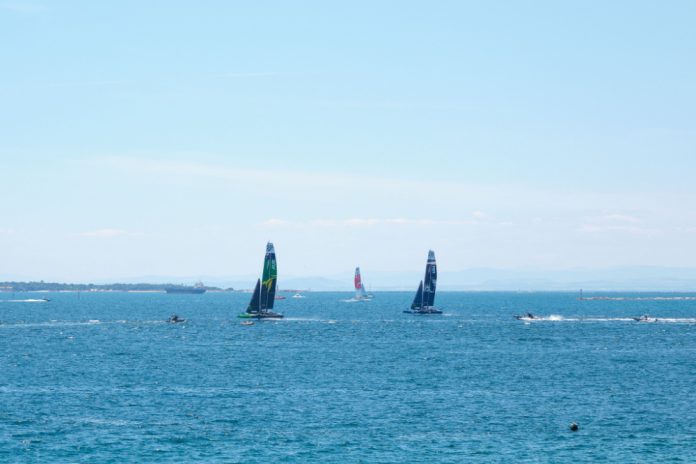 Bernoulli | Locke has announced that it is producing a SailGP fan-owned racing team across Bermuda and the Caribbean.
The company is a member-based community which aims to create 'immersive' partnerships and experiences using 'innovative' Web3 structures. Using a Decentralised Autonomous Organization (DAO) structure and built on the NEAR Protocol, the team is expected to open new opportunities in sports ownership and fan engagement.
The new team has highlighted its hope to be the tenth in the league and participate in season four, which will comprise of 14 international events and is kicking-off 17-18 June 2023 with the United States Sail Grand Prix, Chicago at Navy Pier.
SailGP CEO, Russell Coutts, said: "Last month we shared that we had updated our SailGP Participation Agreement to allow a DAO owned team to join the league, and now we are very excited to see David Palmer and his team of founders at Bernoulli | Locke forming a team under these amended rules."
A DAO is a blockchain-based form of organisation with governance managed transparently by its community.
The pair stated that interested fans that qualify will be able to purchase tokens, if and when offered by the DAO, that provide governance rights in the DAO, including the right to vote on important matters related to the team.
"Professional sport is about building a passionate fanbase, and as a tech-forward global league – SailGP has leaned into Web3 to further develop the future of fandom," Coutts added.
"We look at the fan-owned team as the ultimate implementation of a loyalty program, and this new Caribbean & Bermuda team will redefine the fan experience and team ownership model. It is a testament to the value of our relationship with NEAR that a decentralised team can be created to ultimately provide control of a team to a passionate community of fans."
The sports team's owners will be able to vote on decisions including the team name and flag, athlete selection, boat livery, fan benefits and access, sponsorship, management and team business decisions.
Fans will be indicating initial interest at FanVest.io, whilst the opportunity to participate is expected to be available to a limited number of individuals and institutions.
Furthermore, the sailing governing body has also underlined that fans will be able to own a seasonal membership pass (through purchasing and holding an NFT) that provides access to the community as well as governance but not equity.
David Palmer, Bernoulli | Locke Founder and CEO, concluded: "Our goal is to have a vibrant community of owners and fans jointly sharing the incredible journey of establishing and operating a competitive global racing team.
"Using the NEAR Protocol and the unique structure of the DAO we have established, we believe that we can achieve our goals with transparency and legal compliance, enabling the participation of an international community sharing a common sports interest and passion. We look forward to meeting the other teams on the water at the first race next season!"