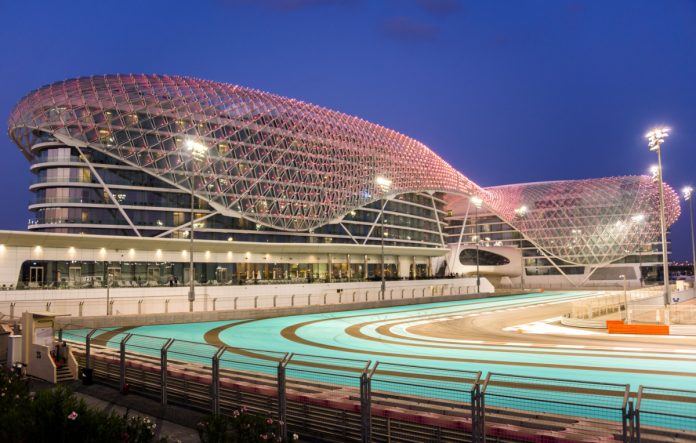 ASPIRE has announced the launch of the world's largest autonomous racing league to be hosted in Abu Dhabi on the Yas Marina Circuit.
The first race will kick off the second quarter of 2024 and the race league will feature a series of autonomous vehicle races with a prize pool of up to $2.25m. Dallara will help craft the Super Formula race cars for the league, enabled by the Japan Race Promotion (JRP). 
A core goal of the Autonomous Racing League is to "push the boundaries of autonomous mobility" by hosting challenges to advance R&D in autonomous racing and artificial intelligence (AI).
Faisal Al Bannai, Secretary General, Advanced Technology Research Council, said: "Abu Dhabi is a rising hub for STEM empowerment and envisioning a decarbonized economy, which is why we are proud to launch the Abu Dhabi Autonomous Racing League.
"Autonomous racing is continuing to gather steam, given its significant potential to disrupt the future of transportation and mobility.
"We are proud to announce the Abu Dhabi Autonomous Racing League, where we will set new benchmarks for autonomous vehicles and help them pre-empt and prepare for unknown challenges as they become more mainstream."
Additionally, the applied research in preparation for the league will develop cutting-edge and low-risk solutions to significantly reduce fuel consumption and carbon emissions through the increased efficiency, while at the same time increasing safety and performance standards of motorsports and commercial transportation.
"The Abu Dhabi Autonomous Racing League will set the pace and drive new levels of performance, safety, efficiency, and importantly, sustainability, in autonomous technologies. Watch this space," added Andrea Pontremoli, CEO of Dallara.
JRP will enable ASPIRE to leverage one of the world's most advanced racing cars in order to push the limits and high speeds of autonomous driving by providing the Abu Dhabi Autonomous Racing League with exclusive access to the Dallara Super Formula car.
Key members of JRP will also share their significant expertise in race management accumulated for over 50 years since 1973.
Yoshihisa Ueno, President of the Japan Race Promotion, commented: "We are delighted to partner with ASPIRE for the Abu Dhabi Autonomous Racing League to see racing and technology come further together.
"Our SF23 race car, which will be used in the Abu Dhabi Autonomous Racing League, is a huge leap forward in technical performance and, importantly, carbon neutrality, so it's very exciting to see it being driven by an autonomous technology stack. This partnership with ASPIRE is yet another example of our ambition and we cannot wait for the first race."