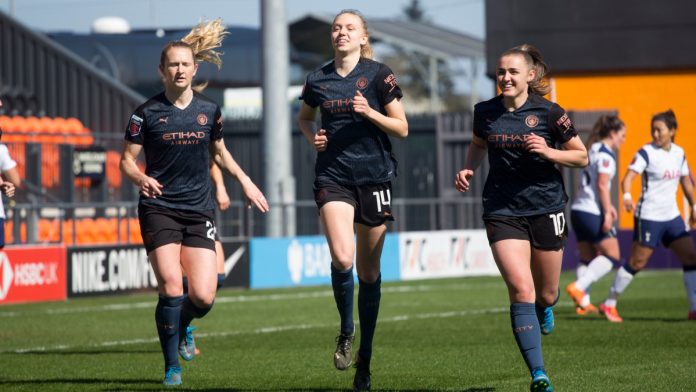 Manchester City has renewed its partnership with global online trading platform Axi.
This comes as an extension of the already-established commercial relationship between both that began in 2020, with the updated clause now also including the Manchester City Women's team as part of the sponsorship deal.
So far, City has worked with Axi on a number of brand recognition campaigns, promoting the trading platform across the Etihad Stadium, through the club's various media content channels, and by launching various physical events and competitions. 
Tom Boyle, VP of Global Partnerships Marketing and Operations at City Football Group, said: "We are delighted to announce the renewal of our partnership with Axi today. With shared values of high performance, ambition and innovation throughout the partnership to date, we've successfully worked together to achieve great results and impact at a really exciting time for Axi.
"We're also pleased that Axi has further expanded its agreement to become a partner of Manchester City Women. The commercial appeal of our women's team and the women's game in general continues to grow, and it's fantastic that Axi recognises this and will be joining us on this journey."
Comments were also made by Axi's CCO, Louis Cooper, who focused on the added value the partnership brings to female representation in football and trading.
"From a commercial perspective the relationship has been extremely successful," Cooper said. "Our alignment on a global scale with Manchester City's brand and global fanbase has elevated our position in the marketplace.
"The global popularity of women's football has justly skyrocketed in recent years, as has women's involvement in financial markets. This new aspect of the partnership gives us a chance to help support the women's side of the game and also help Axi resonate even more with female traders and investors, who are a valuable segment of our growth ambition globally.
"Women continue to take more control of their financial investments and it's important for Axi to be relatable as a brand to female investors around the world."