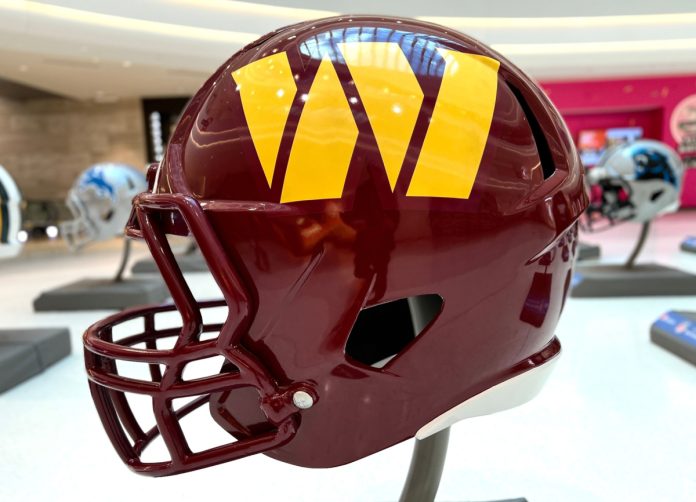 Owner of the Washington Commanders Dan Snyder has agreed to sell the National Football League (NFL) franchise to Harris Blitzer Sports & Entertainment (HBSE) for a reported $6.5bn.
If the deal is agreed on by all parties and is approved by the NFL, it will go down as a record transaction for an American sports franchise, a record that was held only last year when Rob Walton purchased the Denver Broncos for $4.65bn.
The HBSE consortium negotiating with Snyder involves billionaires Josh Harris and Mitchell Rales, along with National Basketball Association (NBA) legend Magic Johnson, who also holds stakes in other US sports teams such as Major League Soccer's (MLS) Los Angeles FC and Major League Baseball's (MLB) Los Angeles Dodgers.
Harris has lead ownership stakes in the Philadelphia 76ers and the New Jersey Devils of the National Hockey League (NHL), with Rales having no prior experience of ownership of any US sports franchise.
It is believed that the leading figurehead behind the deal, Harris, and Snyder are hoping to finalise the $6.05bn deal before it can be sent off to the NFL for approval. The deal will also need to be approved by a minimum of 24 out of 32 NFL teams.
It was widely reported that Amazon founder Jeff Bezos, the richest man in the world according to Forbes, was interested in buying the Commanders but ended his pursuit early this week.
Snyder's tenure as owner of the Commanders has received criticism from fans of the team and media alike since buying the franchise in 1999 for $800m.
Snyder was pushed to change the Commanders previous name 'The Washington Redskins' after he stated that he would never change the highly controversial name, which it ultimately changed in July 2020 following pressure from shareholders of NFL sponsors.
The Washington Post also reported in a series of articles of the poor working conditions inside the Commanders workplace, which led to the NFL running their own investigation to find incidents of sexual harassment, intimidation and bullying, which the league fined the team $10m for.