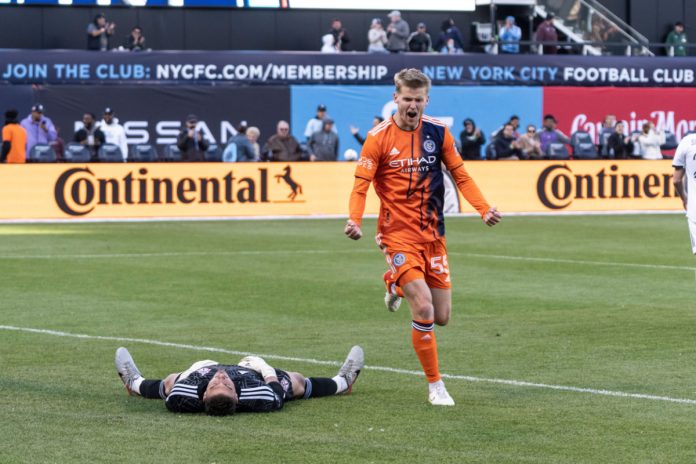 Major League Soccer (MLS) franchise New York City Football Club (NYCFC) is expected to move into its new 25,000 seater stadium in time for the 2027 season.
The stadium will be located in the New York borough of Queens in the Willets Point neighbourhood, with the club already working with architects HOK and Turner Construction Company on the stadium, which is expected to cost up to $780m.
The club is already underway on working with the Queens Development Group to organise the surrounding areas of where the stadium will be built, as well as looking to build 2,500 new homes around the area, as well as a new public school, hotel and open recreation space.
The stadium will become New York's first stadium dedicated to soccer after playing MLS fixtures at the home of the New York Yankees, Yankee Stadium. This follows a period of success for NYCFC having won the MLS Cup in 2021.
New York city officials gave NYCFC the green light to pursue the new stadium, with a $4m per-year-lease being agreed upon over the course of a 49-year period, with a 25-year extension also available.
The new NYCFC will be situated near the Willets Point Arena, Citi Field – home of the New York Mets – and the Billie Jean King National Tennis Centre which hosts the US Open.
By enlisting HOK to help with the stadium's design, the architects have previous experience working on modern US stadiums, designing Atlanta's Mercedes-Benz Stadium, the Hard Rock Stadium in Miami, and the Little Caesars Arena in Detroit.
Since its formation in 2013, NYCFC have been looking to find a home to move away from their current Yankee Stadium home in the Bronx.