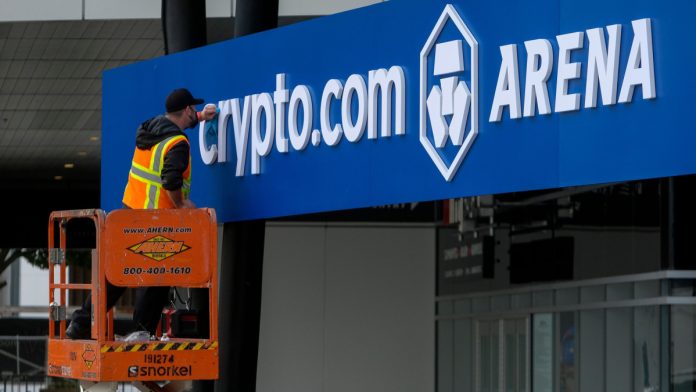 As Crypto.com shuts down its institutional exchange in the US, the company said that it will remain in charge of the Los Angeles Lakers' arena naming rights.
In an announcement provided to Blockworks, the crypto trading platform revealed that it will gradually cease its institutional exchange service over the next two weeks, which would affect approximately 400 customers in total. The majority of Crypto.com's operations where most of its clients are will remain active through its app. 
Back in 2021, a total of $700m was paid by the crypto firm to purchase from Anschutz Entertainment Group (AEG) what was then known as the Staples Center. The venue was then renamed Crypto.com Arena for a minimum of 20 years.
Crypto.com Arena hosts sporting events for the NBA's LA Lakers, the LA Clippers, NHL's LA Kings, as well as WNBA's LA Sparks.
Cases of crypto collaborations in sports are becoming more frequent, such as the partnership between now-defunct FTX and the Miami Heat, again from 2021, where the NBA team's arena was named after the crypto exchange.
After the company filed for bankruptcy, its ties with the Heat were severed in January and replaced by the software firm Kaseya in April.