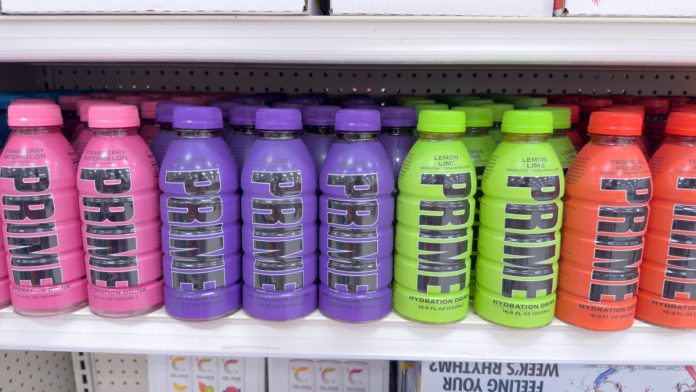 FC Barcelona has signed PRIME as the club's Official Hydration Partner for the next three seasons.
Starting this month, the deal secures PRIME additional visibility at Camp Nou during match days, throughout the training sessions of the men's, women's, and youth teams, their dressing rooms, as well as extra spots at the FC Barcelona-owned Palau Blaugrana arena. 
PRIME advertises itself as an 'athlete's drink', containing B vitamins, antioxidants and electrolytes that support physical recovery. The brand was co-founded by social media personalities Logan Paul and KSI.
In a statement, they both explained: "We could not be more proud and excited to serve as the newest Official Hydration Partner with one of the most iconic teams in any sport, FC Barcelona. Whether it's a mid-game refuel or post-training recovery, we can't wait for the FC Barcelona family to level up with PRIME.
"Thank you to the incredible team at FC Barcelona for all our work together so far, and we look forward to supporting each and every Barca player in their pursuit of excellence, while inspiring the next generation to play and enjoy PRIME."
Looking to enhance FC Barcelona's partnership portfolio of attractive sports brands, the club's VP of Marketing, Juli Guiu, added: "We are very proud to sign this sponsorship agreement with PRIME, a brand with major international projection and which is the result of the passion and dedication of its promoters, Logan Paul and KSI.
"This is also a strategic deal for the Club that will help to connect with younger audiences around the world, who are big fans of an innovative product that encourages rehydration and means people can enjoy doing sport even more."