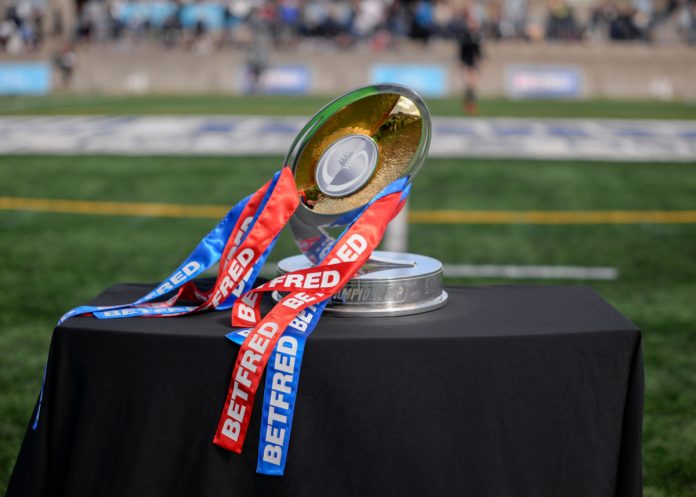 TNT Sports has thrown its name into the hat to acquire the TV rights for the Rugby Super League after officials were reportedly disappointed with Sky Sports' initial bid.
The £25m-a-year offer from Sky Sports did not meet the League's expectations, which is significantly less than the £40m-a-year deal it agreed with the sports broadcaster in its last round of negotiations.
Sky Sports' existing deal with the Super League is set to expire in October and if an agreement between the two is not met, TNT Sports has confirmed its interest in acquiring the rights to the league to become the home of rugby in the UK already having the rights for the Rugby Union Premiership.
The Daily Mail has reported that a decision by the Rugby League Commercial Board is expected to be made by the end of the month with TNT Sports and DAZN also expected to lodge bids in that timespan. 
Channel 4 has a subsidiary deal in place which allows the broadcaster to showcase 10 live games per season, with Sky Sports broadcasting the rest under the terms of both current contracts.
If Sky Sports are unwilling to increase its bid then TNT Sports may be favoured over DAZN as it has more of an established UK audience despite recently being rebranded from BT Sport this summer.
It would also see the end of a 28 year partnership with Sky Sports – the platform has been home to the Super League since 1995 but its focus on rugby has declined as it has shifted its budget to regaining Premier League TV rights, which are set to be renewed for the 2024-25 season. 

Alternatively, TNT Sports has displayed a commitment to the sport with the broadcaster delivering Rugby Union Premiership and Heineken Cup as well as more content of the other code of rugby.