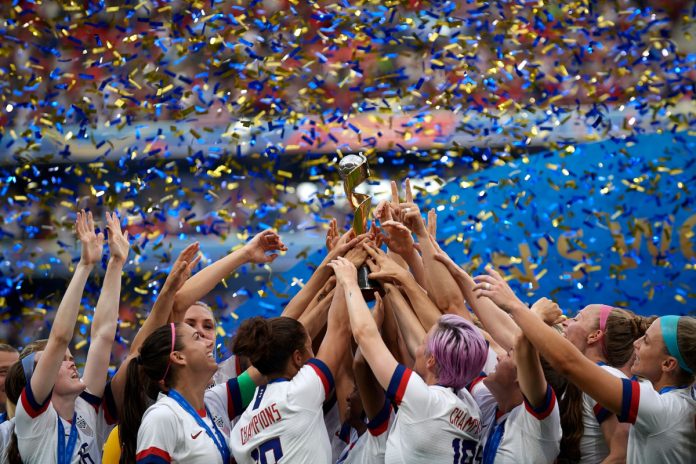 FIFA will reportedly not meet its $300m broadcast rights target for this summer's Women's World Cup, falling short by $100m.
The Wall Street Journal (WSJ) revealed that half of FIFA's benchmark would come through bundled deals with TV networks across the globe who the football governing body already has multi-year agreements with, such as FOX Sports in the US.
The rest of the $150m was aimed to be negotiated with broadcasters in countries not tied to any pre-existing agreements with FIFA.
However, the WSJ reports that just $50m was generated from outside broadcasters citing FIFA's overvaluation of TV rights to the Women's World Cup with the host nations' time zones – Australia and New Zealand – also a major factor as to the hesitance to meet FIFA's loftier price tag.
FIFA President Gianni Infantino may have been spurred on from the success of the last Women's World Cup in France in 2019, which generated its highest viewership in the tournament's history with 1.12 billion people overall.
The success of 2019 has also translated into the growth of the tournament and its size, with FIFA expanding the competition from 24 to 32 teams reflecting its belief in the upward trajectory the women's football game is experiencing.
This has ultimately led Infantino to raising the valuation of the media rights to the tournament, even going as far as to use public pressure against broadcasters as he believed they were undervaluing the competition and threatened a TV blackout.
Despite this, FIFA were able to secure deals in some of football's largest markets, the UK, France, Spain, Germany and Italy, as well as in Japan, which was recently sealed one week before the tournament began.
Analysis from Omdia highlights the growth of the women's game, confirming through its research that the media rights for this year's Women's World Cup will make it the most valuable women's competition in the world.
Omdia does admit however that women's football and other women's sports' media valuations pale in comparison to that of the men's games, but football is not the only women's sport having this problem.
Omdia Senior Data Analyst, Ed Ludlow, said: "FIFA caused a stir when it announced that the offers it had received for rights to the Women's World Cup were 1-2% of the value it had collected for the men's competition, but a quick glance at other leading leagues reveals that the problem is endemic.
"As of 2023, Women's Tennis Association rights are only worth a third of the Association of Tennis Professionals; and the WSL is 0.2% of the value of the Premier League.
"In recent years, women's sport has seen an uptick in television coverage, healthy attendances at live events, and growing sponsorship revenue. The next hurdle for women's leagues is securing media rights deals that rival men's sport."