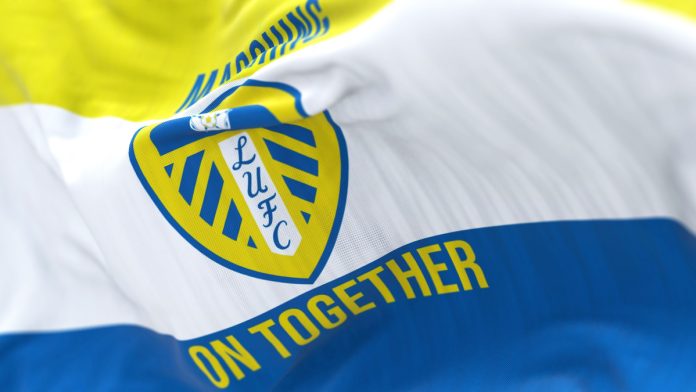 Championship side Leeds United has announced that it is now under the ownership of sports properties investor 49ers Enterprises.
More details on the deal revealed that the English Football League (EFL) has approved the transition of the club under the new ownership with immediate effect.
Taking on the role of Chairman, Paraag Marathe will leave his previous duties of Vice Chairman and Board Member at United. His new responsibilities will include the management of all aspects of the club, including football and business operations, as well as building a Premier League promotion strategy for the upcoming 2023/24 season.
In addition to Marathe taking over from Andrea Radrizzani, who's been majority owner of The Whites since 2017, Rudy Cline-Thomas – Founder and Managing Partner of venture capital firm MASTRY – becomes co-owner and Vice Chairman of the club, while Angus Kinnear retains his position as Leeds United CEO and Board member, managing day-to-day operations.
They all join the recent appointment of Daniel Farke as First Team Manager.
Radrizzani commented: "It has been an honour to guide Leeds United over the last six years and to spend so much time with the best fanbase in the world. 49ers Enterprises have been fantastic partners for years and I'm confident they will take Leeds to the next level."
On the transition of ownership and internal restructuring, Marathe maintained that it is "hard work" going on behind the scenes, as the team marks an "important" moment in its history.
"This transition is a necessary reset to chart a new course for the Club. We have already appointed a highly-respected First Team Manager with a track record of success, and we are confident Leeds will field a competitive squad to contend for promotion next season.
"It's a privilege to carry this torch as I know we have a responsibility to ensure this Club makes our staff, players, supporters, and the Leeds and Yorkshire communities proud."
Cline-Thomas added: "With my family hailing from Leeds, it's an honour to be able to uplift this incredible community. This is more than just an opportunity, it's a personal mission.
"The chance to reinvigorate the cherished Leeds culture, to create a platform that attracts the world's finest players, and build a truly global brand that celebrates diversity, is a prospect that thrills me."
49ers Enterprises is the strategic arm of the San Francisco 49ers. Led by Marathe himself together with 49ers CEO Jed York, the investment firm has continuously supported Leeds United over the past five years. Moving forward, the group promised to "look to enhance all aspects of the Club both on and off the pitch".
The Yorkshire club was rumoured to be up for sale for the last several weeks, with a reported £170m figure being offered by 49ers Enterprises to acquire Leeds, although no fee has been made public.
Leeds United CEO Angus Kinnear added: "49ers Enterprises is bringing fresh leadership, management, and a commitment to investment, which I'm confident will meet our ambition to compete for promotion and remain in the top flight as an established Premier League Club.
"I know Paraag, Rudy and 49ers Enterprises will keep supporters central to their plans during their custodianship and I am excited to work in realising the true potential of this great club."