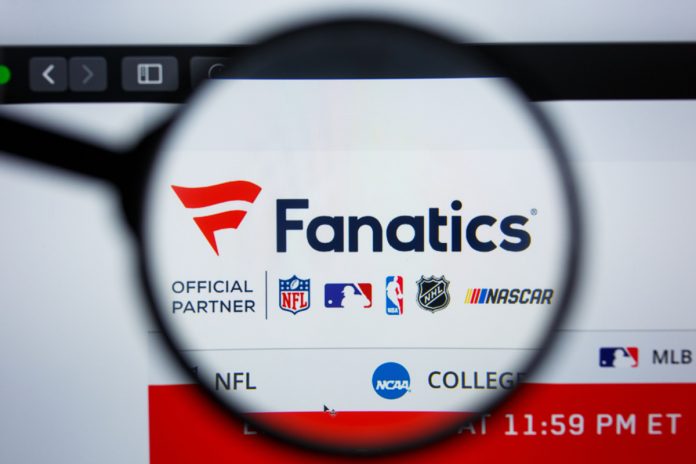 Ecommerce platform Fanatics has confirmed its range of merchandise will now be available on the DAZN sports streaming site.
US sports fans will now be able to purchase officially licenced jerseys and other merchandise directly from the DAZN mobile app in an attempt for Fanatics to drive and enhance sales.
Both parties confirmed there will be a 'substantial' range of products available in the DAZN app, with further plans to roll out a more advanced embedded online shopping experience in the future.
Under its current formation, Fanatics on DAZN will feature personalised recommendations suited to the users preferences, one-click purchasing and single billing.
Gary Gertzog, President of Business Affairs at Fanatics, commented: "Like Fanatics, DAZN is committed to providing global sports fans with the best possible experience when they visit its platform, and this partnership will enable DAZN to expand its offering and make it even easier for fans to access their favourite team merchandise.
"Finding new, innovative, and improved ways to better serve sports fans is something we are constantly focused on and enabling DAZN to bring a fully integrated merchandise offering to its platform helps to do this."
The deal with Fanatics helps fuel DAZN's plans to become an all-in-one sports experience, recently agreeing a partnership with hospitality and ticketing firm Daimani. 
Shay Segev, Chief Executive of DAZN, added: "We are on a mission to build a single global destination platform for sports fans that removes friction and delivers everything they want in one place.
"Fanatics and DAZN share similar long-term goals, and this is a great beginning of a long-term partnership. Having an integrated online store where fans can buy their team's official merchandise and sportswear is part of the overall fan experience – it's an essential expression of support and fan culture to millions.
"This is a winning combination – Fanatics is a global leader in this space and DAZN has a huge, engaged and growing audience of sports fans."