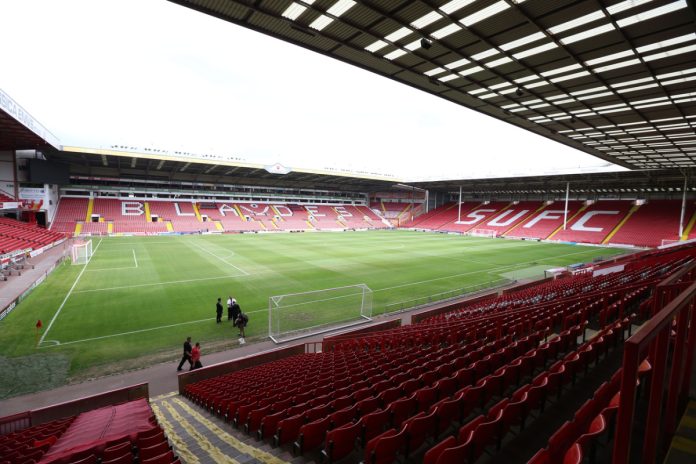 Upon the club's return to the Premier League, Sheffield United has announced a "significant commercial partnership" with global multi-asset broker CFI Financial Group. 
The Dubai-based firm will be The Blades' front-of-shirt sponsor in an initial one-year deal, handing CFI worldwide exposure for the 2023-24 Premier League season, which garners over three billion viewers through TV, online and social media platforms.
Head of Commercial at Sheffield United, Paul Reeves, said: "We have worked extremely hard to get CFI on board as we begin our journey back in the Premier League.
"Having an international sponsor as our principal partner shows the global attraction of the club both on and off the pitch. We extend our thanks to Hisham Mansour and his team at CFI for their commitment to secure this new partnership."
Established 25 years ago, CFI is a global online trading provider with regulated entities in London, Larnaca, Beirut, Amman, Dubai, Cairo and other regions.
The company offers competitive trading conditions with spreads from zero pips, commissions "as low as zero on major pairs", fast execution, and no minimum deposit to trade financial instruments across Stocks, Forex, Commodities, Indices, ETFs and other asset classes.
Sheffield United wore the CFI brand on their shirts during their final pre-season fixture against Bundesliga opposition VfB Stuttgart last weekend.
Hisham Mansour, Co-Founder and Managing Director of CFI Financial Group, added: "We are honoured to have a relationship with a club that has such a rich tradition and history in the game of football.
"Sheffield is the birthplace of football, and we are excited to be at the beginning of another new chapter in the club's story. Sheffield United and the Premier League offer worldwide exposure for our business, and that is something we are very keen to embrace.
"We are proud to be the Principal Partner and Official Financial Trading Partner and hope this collaboration will be mutually beneficial."