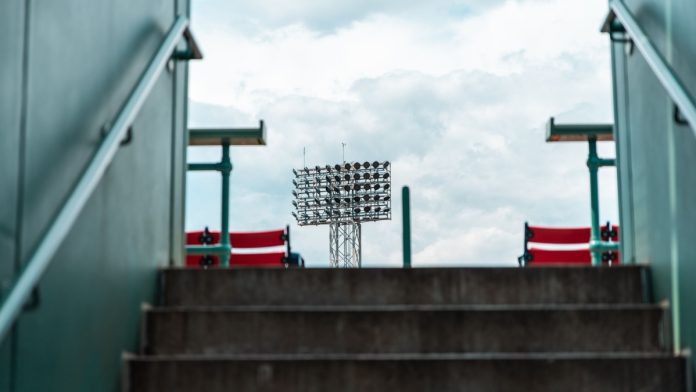 Major League Baseball (MLB) team Boston Red Sox has signed a multi-year partnership with US lottery app, Jackpocket.
As part of the deal, Jackpocket becomes the team's first digital lottery courier partner and has planned various prize giveaways for fans throughout the remainder of the 2023 season, including home game tickets and behind-the-scenes tours.
Jackpocket CEO Peter Sullivan commented: "When you think of baseball, you think of the Boston Red Sox. We are thrilled to be the digital lottery courier partner to this historic organisation and to provide Massachusetts fans a new, fun, and convenient way to play the lottery – right from their phones.
"That this partnership is coinciding with our launch in Massachusetts and the crowning of our first $100k ticket winners here in the state is a home run."
Furthermore, Jackpocket's branding will receive additional visibility during Red Sox matches at specific locations throughout the Fenway Park Stadium, including the Truly Terrace LED ribbon, the venue's LED scoreboard, as well as a special pre-game commercial played before each home game.
Troup Parkinson, Executive Vice President of Partnerships at Boston Red Sox, added:  "The Boston Red Sox are proud to partner with Jackpocket, the club's first Digital Lottery Courier. 
"With their digital lottery courier app now available in Massachusetts, we are excited to work with Jackpocket to offer fans convenient access to gaming and help boost local lottery business."
Red Sox fans will also get the chance to use the team's social media channels and engage with Jackpocket for a chance to win additional prizes.
The MLB franchise is Jackpocket's fifth baseball major league partner, with the lottery firm also boasting an expansive portfolio of deals across other US sports leagues, including the NFL, the NBA, the NHL, and the NCAA.