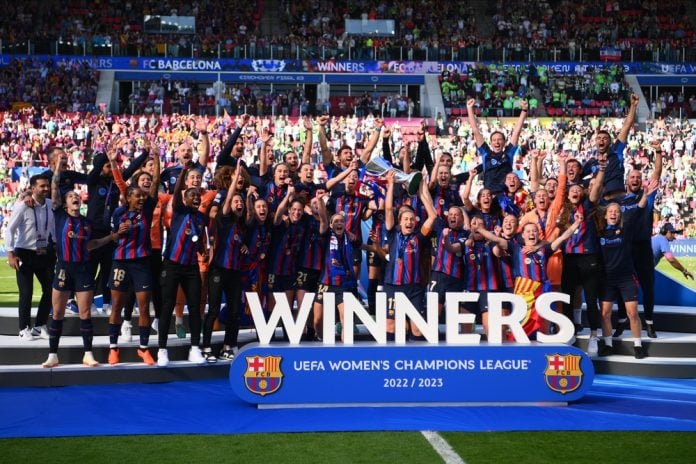 In a bid to enhance the growth of women's football, UEFA is exploring plans to expand the Women's Champions League (WCL).
The current format of the competition is made up of four groups of four teams, with eight teams progressing to the knockout stages, which has been in place since the 2021-22 campaign.
However, due to growing concerns from stakeholders fearing the current format is hindering the growth of the competition, UEFA is considering increasing the number of groups to allow more teams to compete.
Those fears were amplified as Arsenal and Juventus were eliminated during the qualifying rounds, with major clubs such as these bringing valuable viewership and commercial incentives to the competition.
Another proposal has been to alter the coefficient system, which takes into account each European league's performance of competition over the previous several years, with more teams from the best performing leagues allowed to qualify.
There is also a 'Champions Path' and a 'League Path' for teams to enter for those who finished lower in their respective leagues to qualify for the WCL.
UEFA has reportedly stated that 'all options remain on the table' which also includes restructuring alternative plans that do not involve expanding the tournament.
Changing the format of its major competition would not be a shocking move by UEFA as it has reformatted the structure of the men's Champions League tournament, coming into effect next year.
The 2024-25 Champions League campaign will be made up of 36 teams instead of 32 and compete in a single table, moving away from the traditional four team group format.
Each team will play eight matches, four home and four away, with the eight highest ranked teams which win the most points progressing directly to the knockout stage, whilst teams positioned nine to 24 will compete against one another in a play-off to make up the rest of the teams in the knockout phase.