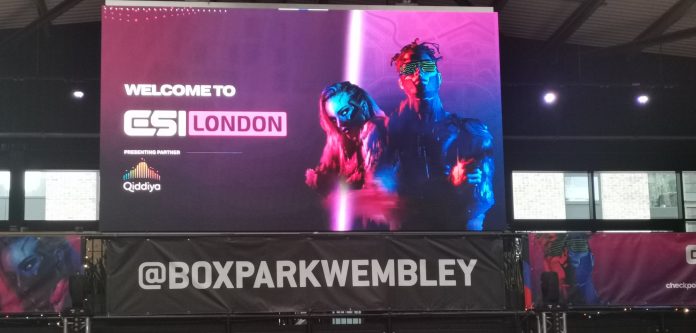 Branching out from the video game entertainment industry, the world of esports has grown into a shape of its own, spawning a vast economy worth millions of dollars and offering casual players the opportunity to turn their hobby into a career.
A hobby that is easy to get into, but is in no way cheap to maintain, given the high costs of gaming hardware and the £50 norm price tag for almost all video games, especially those played on a professional level.
Given that the age demographic of esports players is also quite young, with many starting in their early teens, it looks as if the topic of financial literacy should take centre stage when talking about a potential esports career path – far more than it is being discussed today.
Raising awareness around this has been the main focus of HSBC UK and EXCEL ESPORTS since their partnership was signed into existence back in March 2023.
Together, both entities have worked towards providing esports fans, players and talent with a better understanding of the financial services available at their disposal – bringing into perspective how they can manage their finances at a young age.
To expand on the collaboration in more detail, EXCEL was joined by HSBC and its digital banking arm HSBC Kinetic on stage at the ESI London 2023 conference.
Hosted by Esports Insider, the event brought together EXCEL's Commercial Director Mark Carter, Co-Head of HSBC Kinetic Kartik Arya, and HSBC UK's Head of Strategic Growth William Turner, to exchange opinions and explain why working together has been beneficial in an 'emerging ecosystem' such as esports.
Adding to the conversation, Arya who focused on the UK gaming industry as a whole commented: "The gaming industry is expanding in the UK. It's just the starting point."
He then went on to explain how Kinetic is helping esports grow by offering SMEs in the space a product that will future-proof their business as the industry develops: "The key factor is the fact that we are not only looking to provide organisations with a banking product but also more functionalities which help them run their business.
"Unlike many banking products on the market where there is an application form, with us, you can onboard within 15 minutes completely digital.
"We've also gone beyond that. We've provided customers with insights, access to accounting software, and partnerships where we look to provide benefits that help companies with the bottom lines."
Carter noted that financial health is 'incredibly important to gamers and SMEs operating in the gaming and esports space'. Developments in this space are mostly driven by technology, so it comes as no surprise that financial literacy will also be centred around tech.
Arya added: "We work the entire platform on Google Cloud. We've built an app which is always on so I think yes, there are applications of new tech coming into the picture as well. We're now looking at AI as well and waiting to see how this will add value to the customer experience."
The wait for what comes next has started, with William Turner adding that many businesses are currently trying to innovate in their own way and change the broader landscape of esports – in part by bringing financial health under the spotlight like EXCEL.
It's only a matter of time to see how it will all work out in the end.