As basketball continues to surge in popularity across the globe, the British Basketball League has been making strategic moves to grow in the UK and boost brand presence in other countries.
Speaking to Insider Sport, the Head of Broadcast at the British Basketball League, Mani Gill revealed why the recent broadcast deals in the US were a "significant milestone", how the current season has outperformed previous years and why storytelling has become paramount for fan engagement.
Insider Sport: Firstly, how successful has the current season's performance, in terms of viewership, attendances and fan engagement, been in comparison to previous seasons? 
Mani Gil: We are seeing some really encouraging trends across the board. The positive momentum speaks volumes about the renewed direction of the League and is a reflection of the dynamic nature of our new offerings, which are distinctly different to previous seasons.
Not only are we producing more content than ever before, but we have completely revamped our style of presentation; our featured TV games are now delivered from a state-of-the-art virtual studio in West London with an exciting talent line up.
To focus on viewership specifically, we were thrilled to see a 70% increase in fans tuning in during the opening month of the season on the League's YouTube channel, in comparison to the same time period at the beginning of the 2022-23 campaign. The average viewership also saw an 87% increase in fans tuning in to watch the on-court action.
This ties in with the success of the league's rebrand over the summer. Following the unveiling of the UNBEATABLE branding, we saw strong engagement numbers in the opening weeks of the season with a 1,323% growth in engagements across the League's digital channels such as Instagram, X and TikTok. Video viewership also rose by 314%, whilst 141% growth in followers also followed across the same platforms.
InsiderSport: What does the deal with the New England Sports Network & NBC mean for the league's growth in the US?
MG: We're extremely proud of the recent US partnerships we've announced (both with NESN and NBC). This is a significant milestone in the league's growth strategy.
We've been very transparent in our ambitions to expand our global footprint and to bring the very best of British basketball to the broadest possible audience and both of these deals afford us the opportunity to do just that.
Delivering compelling content to American audiences allows us to foster a stronger connection with sports fans across the pond and showcase the excitement and intensity of our league to those who likely haven't been exposed to British basketball before.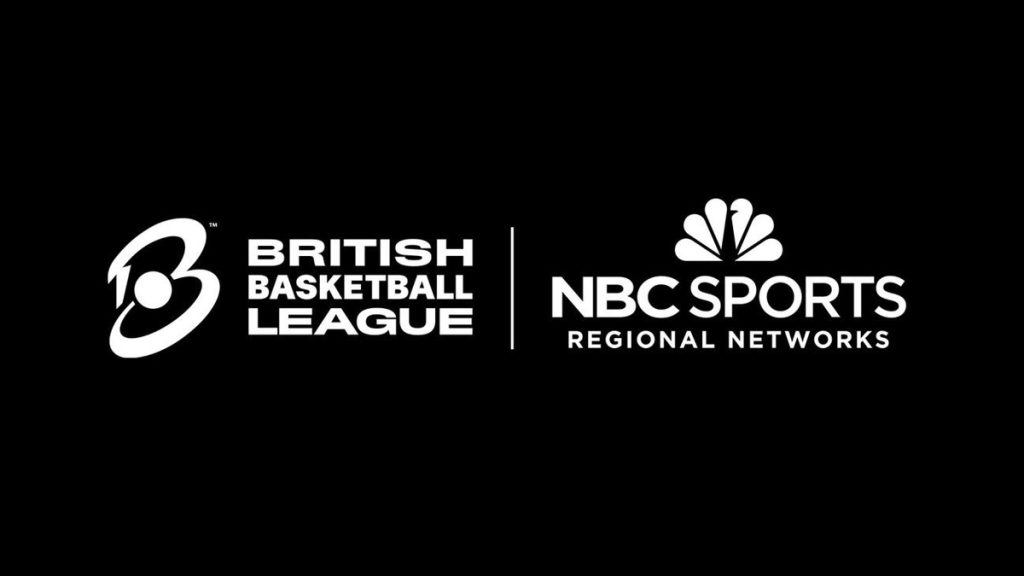 InsiderSport: In the league's push to become more of an entertainment product, what have been the opportunities and challenges in separating yourself from popular UK sports such as football and the Premier League? 
MG: It all comes down to storytelling being the cornerstone of our pursuit. Some may consider it a challenge, that the British Basketball League is competing for eyeballs in a sporting market where the likes of the Premier League dominate. But we see that as an exciting opportunity.
Our unique position is that we are a 'discoverable' sport. What I mean by that is general sporting fans are more likely to stumble across a clip or post associated to the British Basketball League and actively want to learn more because they haven't grown up entrenched in the game, or naturally be associated to a team – as most sports fans tend to be with football in the UK.
So this means we need to ensure that all content we are putting out is compelling, to draw viewers in at the earliest possible opportunity. But secondly, we have a responsibility to educate viewers on a sport they may not necessarily be familiar with. Which is why storytelling is so key; it not only covers the rules and nuances of the game but also brings to light the captivating stories of the players within the league.
Athlete-led content has proved incredibly popular this season, as we've invited current players into our studio to offer their unique perspective through presenting and commentary opportunities.
Storytelling that creatively educates & informs is at the heart of our broadcast strategy at the British Basketball League, and it is this which ultimately allows us to differentiate ourselves from other sports.
InsiderSport: What are the key areas of investment for the League and how are you operationalising them?
MG: Ahead of the new season, the League created an entirely new content team, coupled with investing in a brand-new virtual studio, which has become the hub of our production.
Focusing on the quality of our content output and broadcast product has helped secure our renewal with Sky Sports; we are featured more times than ever before on the platform, alongside our weekly Unbeatable magazine show which is featured nine times a week across Sky's linear channels.
Our content production has also been instrumental in helping us secure the recent US regional broadcast agreements with NBC RSN and NESN. These international deals are historic for the League and help enhance our commercial viability and the opportunity to present ourselves to a new audience of basketball fans.
Away from content, we heavily invested time into our UNBEATABLE rebrand that launched earlier this year, which gave the League a new personality, resonating with the culture of our current and potential audiences. The brand brings the League into an exciting new era, shaping our new identity and showcasing to prospective fans and partners exactly who we are.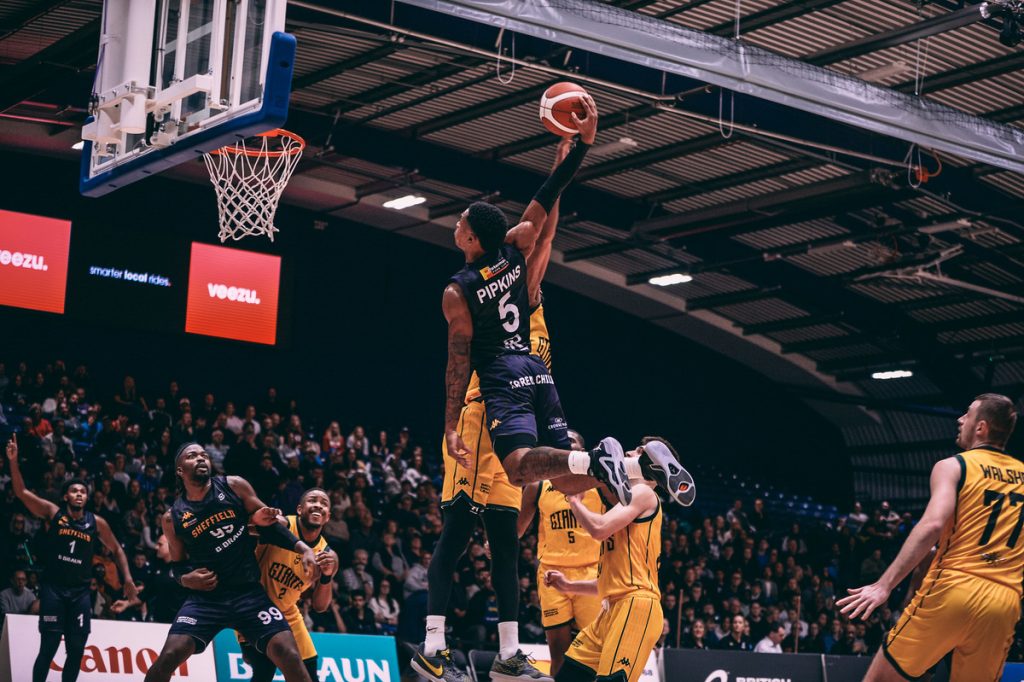 Insider Sport: Having renewed your deal with Sky Sports for the 4th season in a row, what makes the broadcaster the ideal home to watch British basketball in the UK? 
MG: Sky Sports are renowned for their world-class coverage of major sporting events, making them a brilliant broadcaster for most rights holders, but they have given us a platform to help British basketball grow exponentially in recent years and we value the partnership we have built since 2020. This season was all about building on that foundation and enhancing the offering for our domestic fans.
From the outset, we were passionate about showcasing more of the action across Sky's linear channels than ever before. So, we were thrilled to agree to 40 games across Sky's channels this season, including coverage of our highly anticipated new All-Star competition taking place in March 2024. Sky also carry the league's new highlights show UNBEATABLE, offering 9 weekly repeats and VOD access.
Sky supports our efforts to ensure British Basketball League fans have unlimited free to air access to games this season, by continuing to stream full games across the Sky Sports YouTube channel.
Insider Sport: What is the business impact that you're seeing as a result of those implementations? 
MG: This has enabled us to broaden the horizons of our League's distribution deals. To illustrate, during the current 2023-2024 season, our presence on Sky Sports increased to weekly game coverage, our Unbeatable magazine show and the key finals events in 2023.
Additionally, we are now featured weekly on regional broadcast networks in the U.S., marking a milestone in our outreach efforts.
These expanded broadcast agreements not only enhance our visibility but also provide a solid foundation for our commercial endeavours. With these partnerships in place, we have the opportunity to diversify our operations and welcome new, exciting collaborators who align with our growth strategy and resonate with our fans.
These achievements serve as the fundamental blocks to building our consumer product and licensing business that will allow us to transcend sport and bring basketball culture to the masses. Central to our success is our commitment to maintaining a high-quality product both on and off the court. This commitment ensures that we forge a genuine emotional connection with our audiences and partners through the content we create.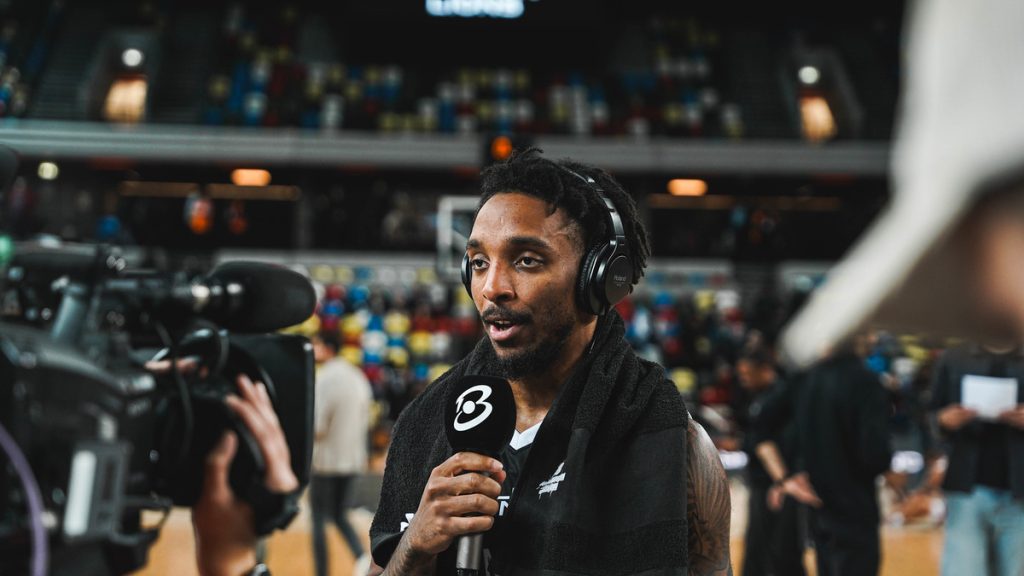 Insider Sport: Lastly, and thank you for your time, how extensive is the relationship between the league and Basketball England in growing the grassroots game and fostering the next generation of talent? 
MG: Community and grassroots basketball are at the heart of the British Basketball League and its clubs. Through our foundations and community outreach, players throughout the League regularly visit schools and are seen as role models to the younger generation; teaching them the fundamental skills of basketball and utilising sport to tackle key social issues relevant to their local community.
Many British Basketball League clubs boast strong academy structures aimed at bringing the next generation of talent up the ranks to the League. We're aligned in working with Basketball England wherever possible to not only increase participation at the grassroots level but also build pathways for British players to stay in the sport and succeed at the highest possible level.