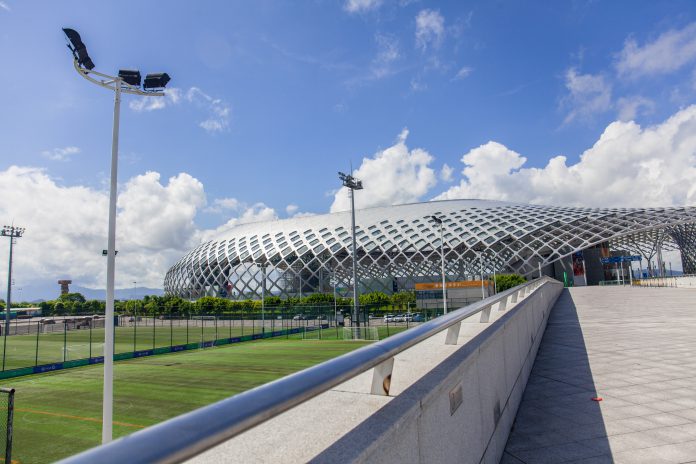 With a population of just under 1.5 billion people, China is still the largest of the 'untapped' markets for European football clubs.
Football in China has been growing in significant numbers, with huge money being pumped into clubs in the first half of this decade. This has come about as a result of the men in power in the Chinese Republic deciding that an improved football infrastructure within the country will lead to an upgraded national team, down the road. The Chinese want to display their might in the global football arena.
There is also the small matter of introducing a new industry to the largest consumer market in any one country on the planet. Bringing over big-name players and managers from Europe and South America was agreed upon as the best route to take to grow the Chinese Super League.
Names such as Oscar, Ramires, Hulk, Alex Teixeira, Jackson Martinez, Paulinho and Yannick Carrasco have all been lured to the CSL by huge transfer fees and salaries.
In the past, Didier Drogba, Nicolas Anelka, Frederic Kanoute and Yakubu were just some of the names that graced the country's top division. Some of the managers who have taken charge in the CSL are Marcello Lippi, Sven-Goran Eriksson, Luiz Felipe Scolari, Vitor Pereira, Luis Garcia, Fabio Cannavaro, Bernd Schuster, Dan Petrescu, Chris Coleman and Jordi Cruyff.
When you read through these names and consider the money that has been spent in enhancing the league's profile and image, it becomes clear that the CSL and its clubs are hoping to maximise this market's enormous potential sooner rather than later.
This is why some European clubs have been tuned into the shift in Chinese culture towards a possible football-loving nation.
Some of the earliest movers were Manchester United and Chelsea. Manchester United have, without doubt, been the most commercially clued-in English football club since the club's rise in the early-to-mid-nineties.
United exploited endless on-the-pitch success under Sir Alex Ferguson in the nineties and noughties to establish themselves as the biggest club in world football. It's no surprise then that United established a Mandarin website, set up a football school in Hong Kong, and began taking Asian tours during their pre-season preparations.
Just over a month ago, Chelsea became the first international football club to produce a pre-match show designed specifically for their Chinese fans.
The London club will air a total of 15 episodes of their own production, 'The Chelsea Report' for fans during this current 2018/19 season. The aim? To continue to grow and strengthen links between Maurizio Sarri's team and Chelsea's Chinese following.
The impact this could have for The Blues cannot be underestimated. There is a very high ceiling on the possible market earnings for any European club who can ratify themselves as the most popular team in China.
'The Chelsea Report' consists of short episodes, generally, just ten minutes long, in Mandarin and they will include video highlights as well as live match-day analysis and team news. One of the most important aspects of these shows will be the sections dedicated to fan engagement including voting for a man-of-the-match.
Chelsea Football Club also creates other China-specific content such as 'Top 100 Chelsea Goals' which introduces these fans to Chelsea club legends from the last 25 years or so.
Regarding their online presence, Chelsea is the fastest-growing football team on Weibo which is a Chinese social media platform with over 446 million active users as of this year.
In 2017, the club's PR team were called into action after a couple of idiotic and offensive tweets from winger, Kenedy (now on loan at Newcastle). After the Chinese media claimed that Kenedy's predictable apology was not enough it was rumoured that there was a possibility of a complete media blackout against Chelsea from the Chinese state.
Thankfully, for Roman Abramovich's club, this never materialised. However, it served as a stark warning to Chelsea and other European clubs just how fragile their foothold in the Chinese economy really is.
In recent years, Liverpool has begun to grow its presence in China thanks to several tours from club heroes such as Ian Rush and Robbie Fowler. The Reds also became the first Premier League side to print player names on fans' kits using Chinese characters.
Currently, Chinese Liverpool fans can purchase jerseys with the names Klopp, Salah, Firmino, or Mane on the back along with their squad number (Klopp's name gets printed with the number 1).
Looking around Europe, teams like Paris Saint Germain, Marseille, and Inter Milan are also hoping to profit from the second-largest economy in the world. In fact, Inter Milan have been owned by Chinese giant electronics company, Suning, since 2016.
With the population of China still only in the early stages of football fandom, it would have to go down as one of the largest commercial mistakes a football club could make if they have not begun to introduce their 'brand' to the Chinese market in the next year or two.
There is an almost endless supply of fans in such a huge population and such an influx of 'new money' to English and European football clubs could be the deciding factor in which teams are the real movers and shakers on the pitch over the next ten to fifteen years.