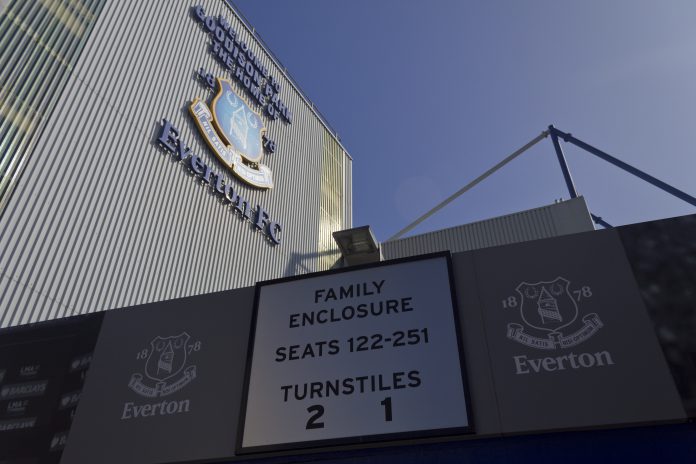 Everton Football Club has strengthened its hand within sports merchandising, expanding its partnership with official retail partner Fanatics.
The long-term deal sees Everton positioned among some of the world's largest sporting organisations, with Fanatics also being a key partner of the NFL, NBA, The Ryder Cup, England Rugby and several top football clubs in the Premier League and across Europe such as Real Madrid, Borussia Dortmund and Atletico Madrid. 
Continuing the partnership, Fanatics will continue operating Everton's retail outlets: Everton One at Goodison Park, Everton Two in the city centre and the Club's online store at evertondirect.com.
Sasha Ryazantsev, Everton's Chief Finance and Commercial Officer commented: "Fanatics is the global leader in sports merchandise and we're delighted to expand our partnership with them.
"The deal also supports our longer-term plans for our retail operation, including extensive work on planning for the move to Bramley-Moore Dock.
"Thanks to this agreement, Fanatics will continue to deliver and grow Everton's global retail operation regionally, nationally and internationally.
"Our fans can look forward to an even wider range of Club merchandise, no matter where they are in the world."
The partnership also includes commitments towards extensive work on planning for Everton's move to Bramley-Moore Dock, ensuring the creation of a world-class retail experience to fit a world-class stadium.
In addition, Everton will further benefit from Fanatics' own international expansion programme, providing greater international visibility and distribution thanks to an expanding supply chain, global warehousing and increased production capability.
As part of the arrangement, Everton will make use of Fanatics' "vertical manufacturing model" which combines its retail technology platform with an agile supply chain and on-demand manufacturing to allow for the broadest assortment of merchandise that is responsive to the demands of supporters.
This means fans will see a range of readily available merchandise produced on-demand by Fanatics, further expanding Everton's global retail operations. This includes the opportunity for "micro-moment" gear which allows a more dynamic approach to product creation.
Fanatics International President, Steve Davis, added: "Everton is a fantastic club and we've developed a deep relationship with them that has successfully led to this new, innovative retail partnership.
"It allows us to plan for the future and cater to fan expectations on a long-term basis.
"We're particularly excited that Everton joins a list of international partners to adopt Fanatics' vertical manufacturing model, which will significantly improve the overall supply chain and enable us to cater to the modern-day, on-demand needs of Everton's global fanbase."