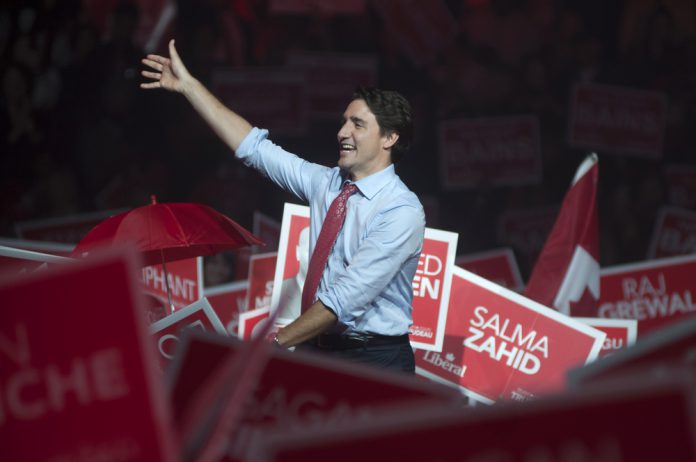 Pressure has recently mounted on Canadian Prime Minister, Justin Trudeau to follow the lead of the US and legalise single sports betting, it's a move that would be backed by a large majority of Canada's sports franchises and leagues.
We spoke to Canadian gambling Consultant Harley Redlick, who detailed the 'huge' implications of a potential law change on Canada's sports industry. 

InsiderSport: How significant is it that the Canadian sports leagues have come out in support of legalising single sports betting?

Harley Redlick: Canada prides itself on consensus building. The league's support for a level playing field (post US Supreme Court decision) helps, especially since the leagues helped push back single sport prior to US Supreme Court decision.

InsiderSport: What do you think the next steps are in terms of the progression of sports betting in Canada?  

Harley Redlick: Step 1: The federal Liberal government needs to overturn (delete) the prohibition on single sport betting. They did this with dice in the early 90s to stay competitive with the US.

Step 2: The provinces (like US states, currently Conservative in Ontario which has Toronto and 1/3 of Canada's population) then can manage single sport as they see fit.   Ontario's Premier has already said he's pro opening up this market (he just opened it up to cannabis after the feds legalised it).

InsiderSport: How do you anticipate league will ensure integrity is maintained should single sports bets be made available in Canada?

Harley Redlick: Most of our pro teams are part of us leagues (we got the Jays in MLB, Raps in NBA, 3 teams in MLS and seven of the 31 NHL teams). We do not have a big college sports market like in the USA. The only league that requires adjustments is the Canadian Football League.

By working with Sportradar or DonBest/Scientific Games, they can monitor their games and ensure integrity like any other league. While the players aren't paid a fortune, they make decent money and are grown professional men who know better than to compromise the integrity of the sport.

InsiderSport: Do you believe liberalising sports betting in Canada will expand the sponsorship opportunities for Canadian sports teams, similarly to how it has done in the US?
Yes. The three MLS teams will flourish as will the CFL – professional football betting in June to August will be popular. The CFL season begins the week after the NBA & NHL finals ends, great timing.

InsiderSport: In terms of fan engagement, how important is it that Canadian sports betting evolves should it wish to keep up with the US?

Harley Redlick: Very important, especially for the CFL with an older fan base, MLS which is growing, and for the Blue Jays, who appear noncompetitive for the next couple years (the Jays could play 100+ games this season after the side's chances of making the playoffs are approaching NIL).