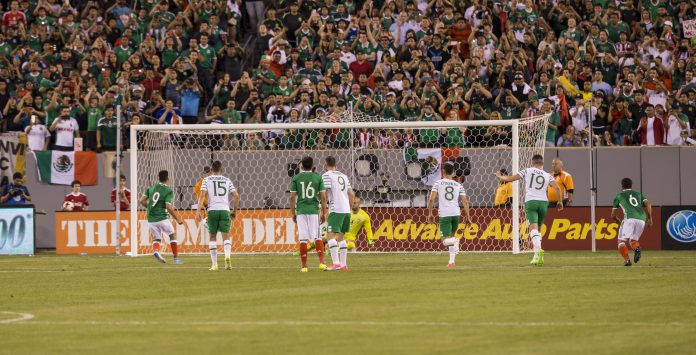 The Mexican Football Federation (FMF) has signed a new sponsorship deal with Costa Rica-based gambling firm Betcris.
The deal makes Betcris.mx the official betting site of the Mexican National Soccer Team, who currently sit 17th in the FIFA world rankings.
"We thank the FMF for allowing us to be part of a select group of sponsors. With this sponsorship, Betcris.mx has established itself as one of the leaders of the sports betting and casino industry in Mexico.
"We are very proud to be able to support the National Team and, especially, the most passionate and unconditional fans in the world," said JD Duarte, Betcris CEO.
Betcris, operating since 1985, offers online services in many countries around the world, as well as walk-in shops service in more than 100 locations throughout Latin America.
The agreement includes the official sponsorship of the National Team for the following four years.
"We welcome and thank Betcris to join the family of sponsors of the Mexican National Soccer Team.
"Each one of our commercial partners is an important part of our daily effort to prepare and compete with the passion and dedication that the best fans in the world deserve," added Diego Suinaga, FMF Marketing Director.
Mexico scored three second-half goals to defeat Chile 3-1 on Friday to give new head coach Gerado Martino a winning start to his tenure.
Former coach Juan Carlos Osorio resigned from his position following defeat to Brazil in the round of 16 at the 2018 World Cup.