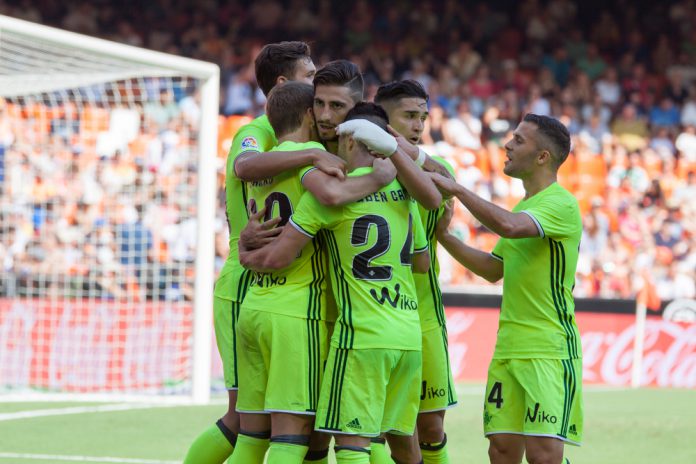 Spain's LaLiga is the first of Europe's major football leagues to release its own Over-The-Top (OTT) streaming service, available via mobile app to users outside of Spain.
LaLiga fans will be able to watch on-demand content such as highlights videos, goals and even full match replays. Unfortunately, no live LaLiga games will be streamed via the app as of yet.
However, the app, called LaLigaSportsTV, will show other live sports on the service. Apparently, the launch of the app is one of the early steps in a wider LaLigaSports project where minority sports will be allowed to 'piggy-back' on the app, using the already-huge global brand awareness of Spanish league football.
Speaking about the LaLigaSportsTV app, President of LaLiga, Javier Tebas said: "The aim is to offer less high-profile sports greater and improved visibility via a platform where content is quickly and easily accessible, allowing fans to enjoy their favourite sport wherever, whenever and however they want."
It is an attempt by LaLigaSports to boost the visibility and exposure of other Spanish sports like badminton, boxing, gymnastics, snooker, basketball, handball, hockey, motor racing, superbike, table tennis, triathlon, water polo and esports.
La Liga said a key aim of the niche sports platform is to assist federations in gaining a better understanding of evolving user consumption habits so that they can develop their commercialisation strategies.
Jose Hidalgo, president of the Spanish Sports Association, also commented on the arrangement: "LaLigaSportsTV is a platform that will bring about a digital transformation and will offer exposure to the work carried out by each of the Spanish sporting federations."
The tagline for the advertising campaign surrounding the app's release is 'Cuando te miran, lo das todo' (When you're being watched, you give your all), referring to the perceived impact on a player's performance levels when more and more spectators are involved.
The goal of the app is to promote all Spanish sports through online coverage, specifically promoting and helping with the distribution of audiovisual content for sports federations who otherwise would have much less exposure, going uncovered by mainstream media.
The new service is offered up under the LaLigaSports project, an initiative created to offer Spanish sports federations an opportunity for greater promotion and exposure. Through the project, LaLiga will also offer assistance in understanding viewer habits and developing commercialisation strategies.
The app is now available for use on mobiles, tablets and Samsung Smart TVs.
Celestino Garcia, corporate vice-president of Samsung Electronics Iberia added: "Samsung… always seeks to link up with the best partners. Technology and content are increasingly related and that's why we were keen to be a part of the LaLigaSports project.
"It will allow our clients to access the very best in sporting content via their television sets, smartphones and tablets. We're delighted to continue to offer innovative solutions to a partner of LaLiga's standing."
LaLiga may be the first of Europe's major leagues to offer such a service but it may not take long for others to now follow suit.
In fact, the governing body of European football, UEFA, has its own plans to launch an OTT service in the coming months. UEFA's live streaming options will include coverage of both youth football and women's football throughout the continent.
This development is sure to be s sign of things to come in the very near future. Premier League officials must be licking their lips at the prospect of releasing a similar service showcasing English football to an even wider audience. The extra sponsorship opportunities that would be presented as a result of such a service will be the driving factor behind any further expansion on the idea.
It will be interesting to see, however, what other European leagues allow the lesser-known sports to benefit from the existing brand awareness of the nation's football competitions. Will Bundesliga, Serie A or the Premier League look after other sports federations through the service in the same way that LaLiga has? Would there be too much to lose if the Premier League did launch an app similar to that of LaLigaSportsTV? How would it affect English football's relationship with Sky Sports and BT Sport?
It's too early to answer these questions yet. If ever there was a 'watch this space' situation, then this is it.