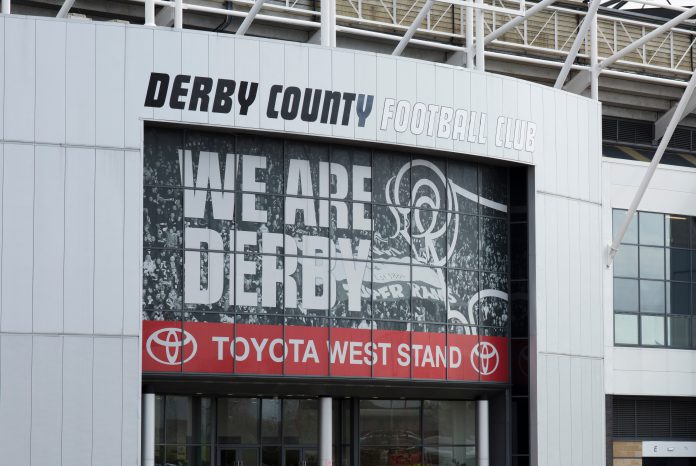 Kindred Group-subsidiary 32Red has announced that it will be named as the Principal Sponsor of Derby County Football Club, which will see the operator work alongside the team to make major investments into a new men's mental health programme.
The initiative, which is hoped to reinvent the current football sponsorship model, will see the online gambling platform invest heavily into the development of Team Talk centres across the city where men can seek advice, help and encouragement to discuss their mental health.
The new scheme follows increasing scrutiny on the sponsorship deals between gambling operators and football teams, with the gambling platform hoping to become "the sponsor of choice for sporting organisations."
Derby County's Chief Executive Officer Stephen Pearce commented: "Everybody is delighted that Derby County's Official Partner 32Red have teamed up with the community trust to help provide additional funds that will help to secure five new locations across Derby to give more men the chance to talk."
Working alongside the Derby County Community Trust, 32Red will set out plans to establish five new Team Talk hubs across the city as a bid to push its new initiative.
Head of Community at Derby County Community Trust Simon Carnall added: "This is the first time Derby County's main sponsor has made such a big investment in the local community. Working in partnership with 32Red, we can now expand the programme and reach many more men with mental health problems across the community over the coming year."
As part of their partnership with the scheme, 32Red will be inviting their team of 32Red Champions – UK sports stars from all fields – to visit Team Talk sessions at one of the five new hubs. If the scheme is successful, 32Red will look to launch similar projects on men's mental health as part of their commitment to be a positive sponsor for football clubs and their communities.
The new mental-health support scheme will deliver support to men who are suffering from mild mental health issues, while also offering referral services to those who are suffering with more severe problems.
Neil Banbury, 32Red's General Manager, concluded: "The investment we are announcing today means Derby County Community Trust can open five Team Talk hubs across the city. Using the unique relationship supporters have with their local club, we hope to reach hundreds more men with the expanded mental health support services who would otherwise be suffering in silence.
"Our partnership with Derby County Community Trust, and the extended relationship with Derby County Football Club, shows a new model for football club sponsorship is possible. 32Red are leading the way in becoming a sponsor of choice for a club and its community.
"We have a keen commitment to all the clubs we work with – underpinned by our group sustainability strategy. This agreement is a natural progression and will mean that a large percentage of the sum we are spending will go directly to helping those that need it most."