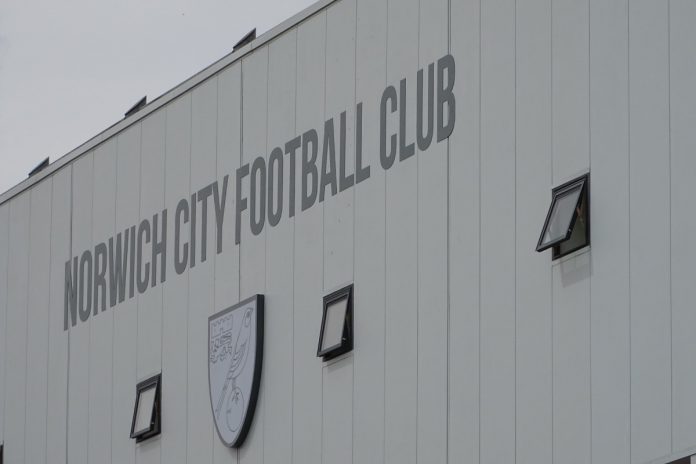 Norwich City has confirmed a 'record-breaking partnership' with Dafabet which will see the operator named as the Club's Principal Club Partner and shirt sponsor.
Under the terms of the new agreement, Dafabet are set to feature across three Norwich City strips, in addition to the branding being shown on the City Stand and across Carrow Road for the next three seasons.
City's Chief Operating Officer at Norwich City, Ben Kensell, commented: "This really is an exceptional deal for Norwich City Football Club. Not only is it the most lucrative partnership the Club has ever had by some way, this partnership alongside our commercial operation allows us to be materially more competitive as a self financed club. Something we are constantly striving to be in everything we do.
"Securing shirt sponsorships at this level is of vital importance and with Dafabet's history and longevity in sports sponsorship, we have an excellent partner to join us on our journey. We are delighted to be partnered with a top class and respected brand, synonymous with football and sporting sponsorships.
"We are also very pleased that Gravity Trampoline Parks will continue to sponsor our youth replica kits. We look forward to launching the three new Premier League kits over the next month with the home kit to be launched on Saturday, July 6."
Dafabet has previously signed a number of sponsorship deals within the Premier League and Scottish Premier League, having penned sponsorship deals agreed with Sunderland, Burnley, Aston Villa and Fulham, as well as recently signing a new five-year extension with Scottish Champions Celtic.
Chief Executive of Dafabet, Dimitris Karatzas, added: "Everyone at Dafabet is delighted that we are now to be associated with Norwich City Football Club. We are proud of our past association with the Premier league, but we are even more proud to begin the new season with a partner steeped in history and tradition and a club that is highly respected for its sporting values. For us, this is the start of a very long relationship."
Ben Tunnell, Head of Commercial Development at Norwich City stated: "Throughout our dealings with the team at Dafabet they've been nothing but professional, and a real pleasure to work with. We thank Dimitris, John and all the team for their brilliant support."
John Cruces, Head of Sponsorships at Dafabet, concluded: "From our initial meetings with the club the ambition they show is clear to see. They have a unique and fresh approach which is evident both on and off the pitch. We congratulate Norwich City on their return to the Premier League and look forward to working together and achieving common goals."