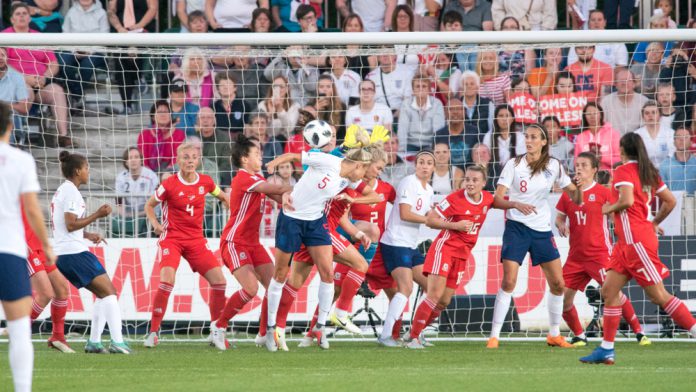 Sports agency Sport Acuity recently added to its growing London team with the appointment of Carrie Dunn as an Associate Journalist. 
In her new role, she will focus on stories relating to football. Specifically, working with the FA and Greater London Assembly, she will to produce content and analysis for UEFA EURO 2020 platforms, with London hosting group and final stage matches at Wembley.
We caught up with Sport Acuity's latest recruit, who discussed why she believes the growth of women's football is just beginning, as well what she can bring to the role at Sport Acuity. 
InsiderSport: Firstly, what elements of this role attracted you to the job? 
Carrie Dunn: As a consultancy business, Sport Acuity is very different from writing directly for a newspaper or online publication, although in fact their content is featured on websites for a variety of well-known sports brands, including UEFA and European Rugby. It's something a bit different, but also a perfect fit for my skills as a sports journalist.
InsiderSport: How do you plan on utilising your strong background in sports journalism to excel in this role?
Carrie Dunn: It's really not all that different from what I've done elsewhere. Sports Acuity clients and their readers want high quality, incisive content that gives them a real insight and analysis, as opposed to just the basic sports news. As a passionate sports journalist, what I really love is being able to tell people's stories, not just reporting on a match or an event. Giving people a voice and helping them be heard have been the most rewarding elements of my career.
InsiderSport: Can you detail some of the ways in which you believe football coverage will evolve in the coming years, looking ahead to EURO 2020? 
Carrie Dunn: The great traditions of football journalism go back to the 19th century and they are very much alive and kicking. Technology obviously plays a much bigger part these days and we have access to more data and technical analysis, but it still requires a human touch to present that in an accessible way. With so much news content out there, it's about getting to the heart of the story whilst keeping it informative and entertaining.
InsiderSport: With the commercial growth of the game, how important do you believe Women's football will be in Sport Acuity's offering in the future, will your expertise in this field be crucial?
Carrie Dunn: The rise of women's football in recent years has been amazing, if not long overdue, and it's not going to stop anytime soon. The amount of money in the game may still be small compared to men's football, but the audiences are growing rapidly, along with attendances at matches, and sponsorships, salaries, etc will increase to reflect this. The team at Sport Acuity and their clients, including UEFA, have recognised the growing demand for high quality coverage of women's football and my appointment reflects this.
InsiderSport: Can you map out some of the key things you hope to achieve in your role at Sport Acuity? 
Carrie Dunn: I want to keep doing what I've always done, which is to share my passion for sport with my readers. Sports journalism is not just about writing a story, it's about conveying the fanaticism of fans and the raw emotion of the game , then making it come alive on the page. I want to bring my own skills and add them to the great team that's already in place at Sport Acuity, and obviously raising the profile of women's sport will be a big part of that.