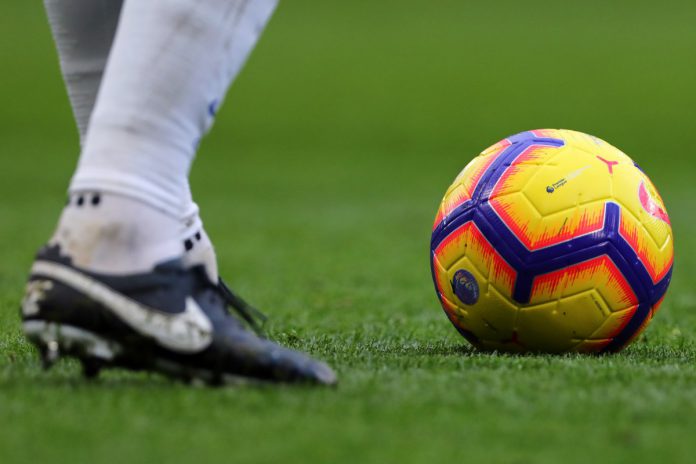 As the new football season approaches its kick-off, the sports betting industry seeks to limit its exposure during live sports with the introduction of a'whistle-to-whistle' advertising ban.
Coming into force today, the industry-wide voluntary ban will mean that bookmakers are no longer able to show TV betting advertisements during live sport broadcasts prior to the watershed.
The voluntary enforcement will begin five minutes before the event and end five minutes after the broadcast finishes, however it is not due to impact horse racing and greyhound racing fixtures.
The ban was suggested by the Industry Group for Responsible Gambling (IGRG) after the regulatory body received both public and political backlash over the frequency of gambling adverts broadcast during World Cup Russia 2018.
The IGRG has added further protocols which include an end to betting adverts around highlight shows and re-runs, alongside stopping pre-watershed bookmaker sponsorship of sports programmes. The whistle-to-whistle enforcement will also apply to digital viewing/streaming formats.
Remote Gambling Association chief executive Wes Himes told The Racing Post: "The intent is the diminution of pre-watershed televised advertising around sport with the exception of horseracing and greyhounds.
"We acknowledged the concerns that were raised in various quarters, particularly after the World Cup, and the industry took a proactive, unprompted approach to addressing the issue with the fifth edition of the IGRG code and the whistle-to-whistle ban."
Despite the approval from both politicians and wider industry stakeholders, the Paddy Power unsponsorship campaign has reignited a debate as to whether shirt sponsorships should be limited.
Himes said the industry as a whole would work together to evaluate the whistle-to-whistle ban.
He added: "That doesn't prevent us from looking at other areas of advertising such as sponsorship, online advertising and so on, as part of our overall approach to responsible and safer gambling and the role that advertising and marketing plays in that debate.
"It's always under live review and we will look to do more, particularly around digital advertising to close the various anomalies on social media platforms, for instance to ensure that advertising is not going to under-18s or vulnerable people.
"We're reviewing technology and we're reviewing our guidance in that area to see if we need to strengthen it."