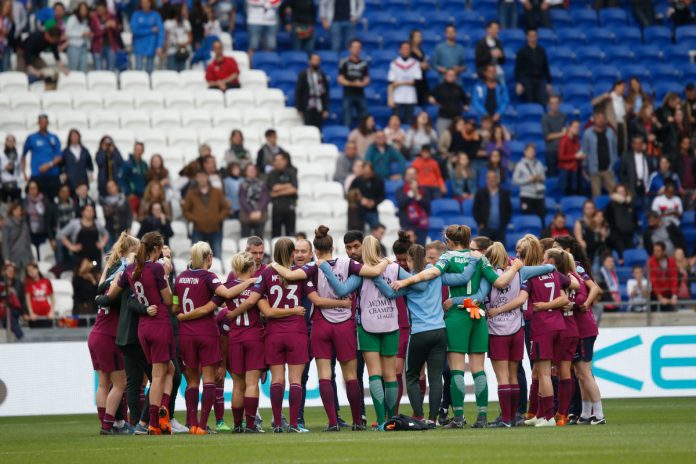 The Football Association (FA) is looking to expand the coverage of women's football, with the launch of 'The FA Player' for the coming season. 
Building on the momentum of this summer's Women's World Cup, the newly launched platform will broadcast all top-flight Women's Super League (WSL) fixtures, as well as selected games from the second-tier FA Women's Championship.
Kelly Simmons, the FA's director of women's football, commented on the broadcasting expansion: "This announcement is a pivotal and significant step in The FA's journey to grow the women's game and attract new audiences. We know people want to watch football in different ways, with content that's quickly and easily accessible. This new live streaming service will give them unique access to over 150 live fixtures in all competitions, all available at the click of a button."
The launch comes as women's football is experiencing record breaking growth in terms of broadcasting and exposure, not only in the UK with the BBC securing the rights to the EURO 2021, but also globally with US broadcasting giant, ESPN throwing its support behind the NWSL
English football's governing body will look to the new provider to accelerate the growth and exposure of the sport, with domestic rights deals having already been agreed between the WSL, BT Sport and the BBC.
As well as providing coverage of all WSL matches, The FA Player will also stream selected highlights from matches featuring the England national team, as well as the Women's FA Cup and the FA Women's Continental League Cup.
Simmons also commented on how the new platform would help attract a larger fanbase to the women's game: "This will help build on the fantastic coverage BBC and BT Sport give the women's game on their channels so that fans can enjoy the best of women's football when and how they wish."
The platform is set to launch on September 2nd ahead of the kick off to the WSL season on September 7th which sees Manchester City host Manchester United at the Etihad.