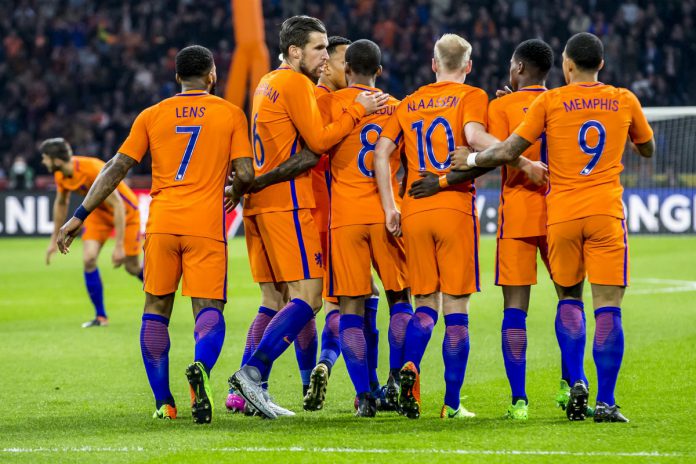 The Royal Netherlands Football Association (KNVB) has extended its partnership with Heineken until at least 2024.
The extension builds on the strong relationship between the pair, following collaborations in many fields for 25 years.
David Lette, Marketing Director at Heineken Netherlands: "Heineken is a very loyal commercial partner of the KNVB and I am incredibly happy that we have spoken again to each other to continue our unique bond. Just like on the field, 'never change a winning team' applies here."
Lette added: "The great thing is that we can play a significant role at any field position. That starts with the amateur associations, where we are going to step up our responsibility in the area of ​​responsible alcohol consumption, up to the finals of the cup and all the fun in and around the stadiums during the qualifiers and final tournaments such as a European Championship, World Cup or Olympic Games.
"From here to Tokyo, Heineken has a wonderful reputation as far as fan experience is concerned. All in all, Heineken is a very complete player and we are top fit for another five new seasons."
Jean Paul Decossaux, Commercial Director at the KNVB also lauded the deal: "Heineken will further strengthen the experience at the Oranjefans and also make a broad commitment to responsible alcohol consumption at both the OnsOranje Fanzones and the amateur associations. This fits in seamlessly with our vision and programs with which we want to exercise and encourage a healthy lifestyle."
The deal comes as Dutch football experiences a spell of resurgence, with the Eredivisie champions, Ajax reaching the Champions League semi-final. This success was followed up by the Dutch national side making the inaugural UEFA Nations League final, after they defeated England in extra time.
Within the commercial strategy of the KNVB, partners can now commit to specific football domains.Heineken has a suitable place in this strategy and will therefore activate in the Fans, Fit and KNVB Cup domains.