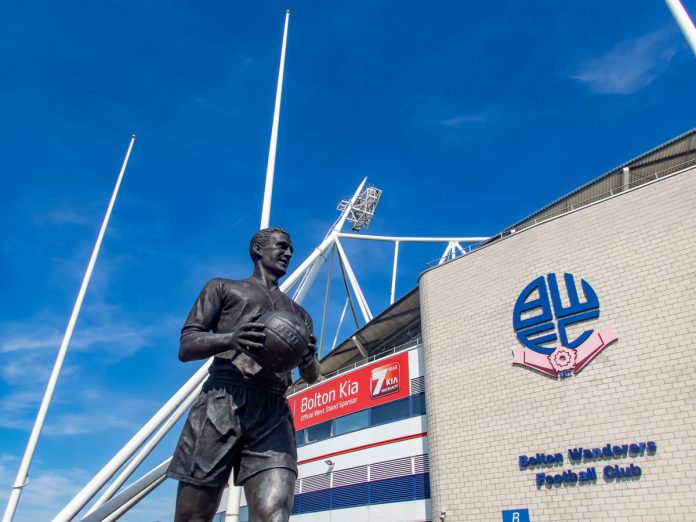 The English Football League (EFL) has confirmed that Bolton Wanderers are out of administration following the takeover of the club by Football Ventures. 
Bolton, who were set to follow the same fate as Bury FC after negotiations for the sale of the club supposedly collapsed on 26 August, were given 14 days on Tuesday night to either sell the club or provide proof of adequate funding for the rest of the season. 
Having been granted this extra time, negotiations with the prospective buyers were able to continue, with Football Ventures confirming earlier today that the takeover had been completed, thus securing the club's Football League status. 
A statement released by the club's new owners read: "Throughout this lengthy and complicated process, we have remained focused on completion of the deal and nothing else.
"At times it has been difficult to keep our counsel, but we took a decision to remain on the sidelines even when further damage was being inflicted by delays outside of our control.
"Our thoughts were always with the club staff and supporters, and we worked tirelessly behind the scenes to find an agreement and prevent even more stress and uncertainty for those who have suffered far too much over the past months.
"Now we are excited to begin restoring this magnificent football club to its rightful position, securing its future for the fans, the loyal club staff and the players.
"It is now imperative that we commence the process of appointing a manager and strengthening the team with the right players to take the club forward."
Bolton currently sit at the bottom of the League One table after starting the season with a 12 point deduction. Furthermore, Phil Parkinson also resigned last week leaving academy boss Jimmy Phillips as the club's interim manager.
Paul Appleton, Bolton's joint-administrator, commented on the takeover and the recent situation the club found itself in: "I'm delighted to say we have finally reached a satisfactory conclusion with the sale to Football Ventures.
"At times, some of the hurdles appeared insurmountable and the frustration felt has been immense, not least by the supporters who have had to endure too many weeks of uncertainty.
"I would like to pay particular tribute to the Eddie Davies Trust and their legal team who, throughout this whole process, have been willing to do everything in their power to ensure Eddie's incredible legacy was maintained and not sullied.
"Even at the 11th hour when other parties were content to renege on their agreements, the Trust realised the very existence of Bolton Wanderers was at stake and were willing to find a compromise to save the club."
Appleton concluded by accusing former Bolton owner Ken Anderson of "hampering and frustrating" the deal, before warning that there will be "difficult times ahead."