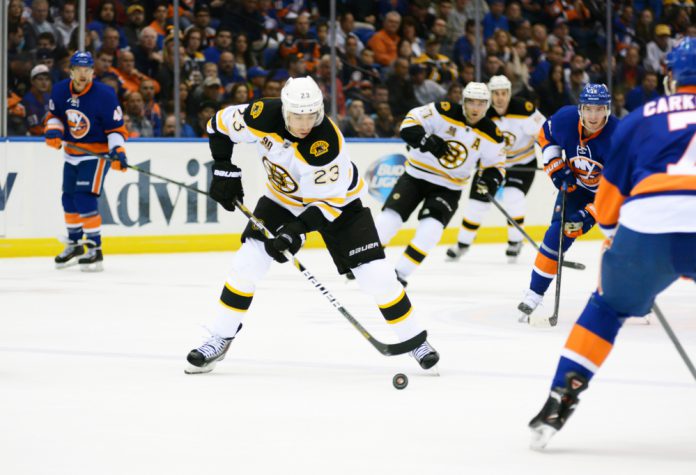 SiriusXM Canada has extended its portfolio of sports rights, becoming the official Satellite Radio Partner of the NHL. 
As part of the deal, the channel will bring subscribers across North America the best insight, expert analysis and live-play-play of every game starting Monday, September 30 with an exclusive season preview.
The SiriusXM NHL Network Radio is entering its 15th season offering listeners all the action across the ice and behind-the-scenes, with it expanding its coverage for the upcoming season by welcoming new shows, hosts and more. Starting the day, the all-new morning show with Gord Stellick and Scott Laughlin begins at 7 am ET every weekday and welcomes former NHLer Mike Johnson throughout the week.
Joining Stellick and Laughlin will be the regular roster of listener favourites plus new hosts, including: Steve Kouleas, Boomer Gordon, NHL Alumnus Matthew Barnaby, Mick Kern, Dave McCarthy, Michelle Sturino, and Jonathan Davis. Expert insiders Bob McKenzie, Brian Burke, Elliotte Friedman, Pierre McGuire, Mike Rupp, Pierre LeBrun and Jeff Marek also return every week for another season.
SiriusXM offers play-by-play channels dedicated to the official radio broadcasts of every NHL team, giving subscribers access to both the home and visiting team broadcasts for every game. French-language broadcasts for all Montreal Canadians and Ottawa Senators games will be available via Influence Franco.
The season opens on Wednesday, October 2 with an action-packed schedule of four games including the Toronto Maple Leafs hosting the Ottawa Senators while the Vancouver Canucks visit the Edmonton Oilers. Defending Stanley Cup® champions the St. Louis Blues will face the Washington Capitals and the Vegas Golden Knights will host the San Jose Sharks. Listeners can access all games on SiriusXM radios and authenticated subscribers can also get SiriusXM NHL Network Radio™ programming on the SiriusXM app and On Demand.
SiriusXM NHL Network Radio offers exclusive, expert hockey talk 24/7, plus season long play-by-play action. It joins SiriusXM's comprehensive coverage of every major sport, including NFL, NBA, MLB, NASCAR, PGA, CFL and more.