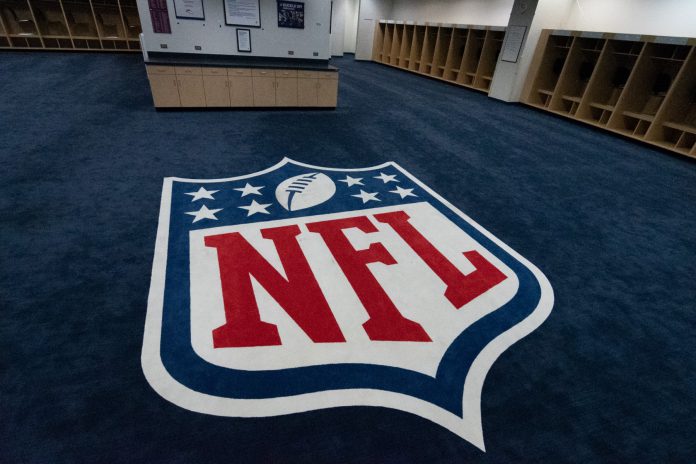 With the National Football League's (NFL) centenary season underway, SG Digital has predicted that by 2030 betting around the sport will be worth $30bn, representing 60% of the total US player market. 
As well as the worth of NFL sports betting, SG Digital also predicted that American Football would be the third most popular licensed betting sport worldwide by 2022, two places up from its current position as the fifth most popular. 
Keith O'Loughlin, SVP of Sportsbook and Platforms at SG Digital, commented on American Football's growing global popularity: "We're seeing massive NFL growth with our sports betting clients globally, particularly in Europe," he said. "As the league expands its influence and gains more viewership, the sports betting audience's interest is piqued. 
"In the UK, American football resonates more with the sports betting audience than ever before. It's becoming a mainstream sport in the nation (one of the world's largest sports betting markets) due to amped up coverage, live broadcasts, games being played in the UK, and prime time kickoffs on Sundays. 
"The NFL is also particularly friendly to in-play betting with so much time between plays, and the UK audience responds to that offer, seizing the opportunity for added live betting opportunities. 
"There's also the 'If you build it, they will come' angle, to borrow a baseball adage. As sports betting suppliers offer more American football bets, sportsbook handle will increase." 
The oversea's growth of the NFL that is discussed by O'Loughlin can be seen in the response to NFL London, in which all four games have sold out. 
Moreover, the popularity of the sport within the US seemingly remains unchallenged with a reported 57% of the US population having an interest in the league. 
With sports betting also on the rise in the US, SG Digital has estimated that total onshore regulated stakes could more than double from last year with $16m expected to be wagered per game. 
It is figures like these which O'Loughlin cites as reasons for American Football being key in US sports betting growth: "Football season is a cultural touchstone in the US unlike any other," he added. "The NFL Championship is practically a holiday. Any given Sunday during the NFL season sees a stream of bettors flooding Nevada sportsbooks, and we're beginning to see that trend spread to states with new sports betting openings. 
"American football is ubiquitous in the US. Multiple games are broadcast every week via Sunday, Monday and Thursday night football. Fans participate in ongoing fantasy football leagues, driving interest in games beyond those in which their home teams are playing.
"It's accessible, social, and prevalent in the culture. Seeing fans on game day fully decked out in their team's uniform and cheering every play is something amazing to watch. Fans are invested in their teams.
"As sports betting gains popularity in the US, we expect that the NFL will be a key driver of industry growth, simply because it is so popular with fans across the nation. And when mobile betting picks up more traction, that growth will skyrocket.
"The NFL is built on a constant stream of content, making sports betting the perfect second-screen experience."