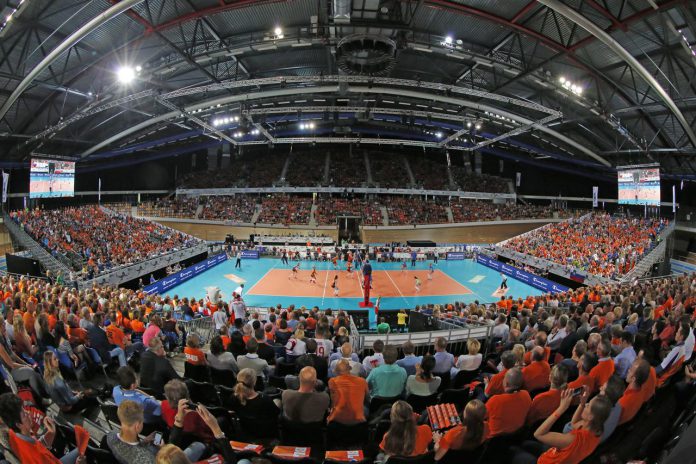 Data intelligence provider Sportradar has announced it is working on behalf of the European Volleyball Confederation (CEV) for the sale of the media rights to CEV's Tokyo Volleyball European Qualification 2020. 
Having collaborated with the confederation since 2007, Sportradar confirmed plans to sell the rights package, which includes the exclusive global marketing of media rights for the CEV Champions League and the OTT video platform EuroVolley.tv.
Sportradar's Senior Director, Audiovisual Broadcast, Lutz Tigges, commented: "Tokyo 2020 is set to be the standout sporting event of next year and is a major milestone moment for athletes, sports fans and broadcasters. To participate in the Olympics is the pinnacle for European volleyball teams, so these qualifiers are primed to guarantee thrilling moments, fantastic competition and big audiences."
The media rights package includes both the men's and women's qualifiers which take place between 5 January and 12 January 2020. 
The package, which will offer a total of 30 matches produced in full HD with at least 9+1 cameras and international match graphics, will feature EuroVolley2019 finalists Serbia and Slovenia competing in the men's qualifiers as well as the the 2019 women's runners-up Turkey.
Moreover a short highlights package, which will be available to broadcasters as well as social media platforms, will also be produced shortly after each match.
The qualifiers take place in Germany and the Netherlands, with the men competing in Berlin and the women in Apeldoorn. The eight team contest will include a group stage, semi-finals and ultimately a final, with the winner securing a spot at the Olympics.
The news comes off the back of a busy few months for Sportradar which saw it strengthen its footprint within sports betting, with the acquisition of omnichannel platform provider Optima. 
 As well as the acquisition, Sportradar has also partnered with the National Football League (NFL), The Royal Spanish Football Federation's (RFEF) Segunda B and Onefootball.  
Insight – Volleyball drew relatively strong engagement at the previous Olympics in 2016, something that Tokyo 2020 will be hoping to emulate, specifically as the Chinese women's team aims to retain the gold medals in its home continent, while the Japanese women's team looks to build on a commendable fifth place finish.