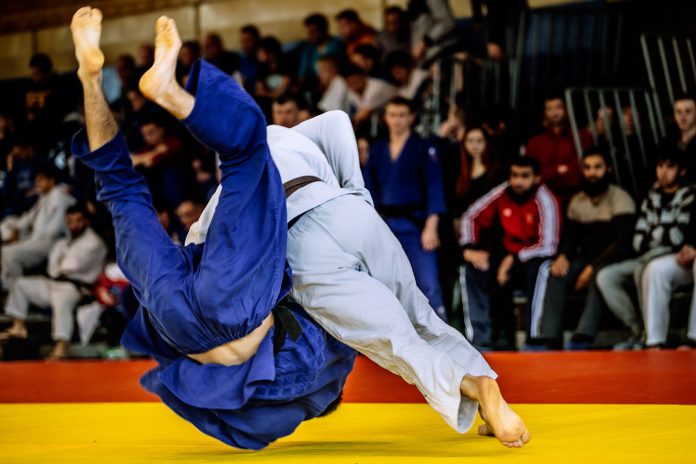 The International Judo Federation (IJF) has banned Iran from all judo competitions following the country's refusal to allow its athletes to compete against Isreali opponents.
The ban, which the IJF has announced is indefinite, is set to be imposed until Iran puts an end to it's long-running boycott of competing against Israel. 
This is not the first ban the middle-eastern country received. Last month the federation issued a provisional ban to the country after 2018 world champion Saeid Mollaei walked off the Iranian team following orders that were given to lose matches and withdraw from competitions to avoid facing an Israeli competitor at the World Judo Championships in Tokyo.
The IJF's disciplinary commission has since said that Iran has broken rules regarding non-discrimination and the manipulation of competition results. 
The federation released a statement which read: "Following the events, which occurred during the last World Judo Championships Tokyo 2019, the final suspension of the Iran Judo Federation from all competitions … has been pronounced.
"The ban will stand until the Iran Judo Federation gives strong guarantees and proves that they will respect the IJF Statutes and accept that their athletes fight against Israeli athletes."
The ban also endangers Iran's chances of a successful 2020 Tokyo Olympics, as qualification for judo, one of its strongest sports, depends largely on world ranking points which are earned at IJF events. 
The Iranian federation is expected to appeal the IJF's decision at the Court for Arbitration of Sport, however, with this being said the International Olympic Committee has been clamping down on the politicisation of sport, with president Thomas Bach taking aim at governments that "clearly abuse sport for political purposes."
The walkout staged at the World Judo Championships Tokyo 2019 was not the first staged by the Iranian's, as current Iran Judo Federation president Arash Mireshmaeli was also instructed to withdraw from the 2004 Olympic Games to avoid facing Israeli competitor Ehud Vaks.
The Israeli Judo Association discussed the on-going issue in a statement: "[IJF president] Marius Vizer is an amazing man and a true friend of Israeli sport, and specifically Israeli judo. Sport is meant to connect people and not separate them."
Judo is not the only sport which has seen country's refusing to compete against each-other, with multiple national football team's unable to play against certain opponents due to political stances.
Gibraltar cannot play against Spain due to a frosty relationship between both governments, with Azerbaijan and Armenia following suit also – in fact Armenia's captain Henrikh Mkhitaryan was forced to miss the Europa League final last season due to it being hosted in the Azerbaijani capital of Baku.
Moreover, the recently established Kosovo national team is also unable to compete against Bosnia and Herzegovina as well as Serbia due to security concerns.