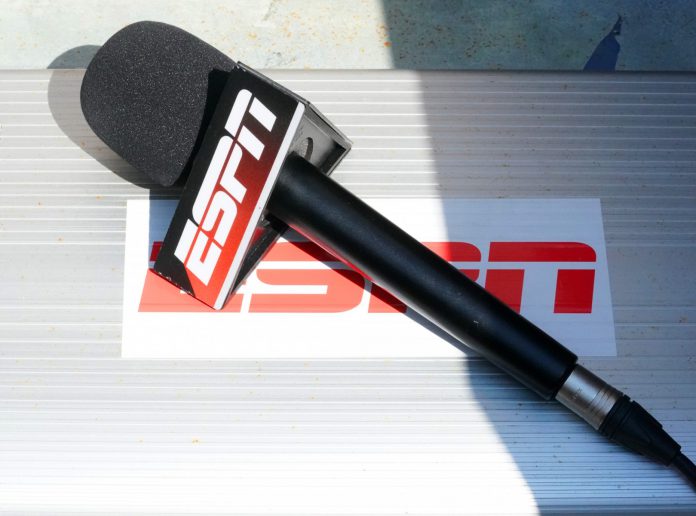 ESPN has revealed that its coverage of the Major League Soccer (MLS) Cup play-offs drew in an average of 388,000 viewers, its highest TV audience for the tournament since 2012.
The announcement marks a 36% increase in viewers from 286,000 during last season's Cup conference semifinals coverage and also sees the broadcaster register its highest figures since David Beckham's farewell MLS Cup Final victory in 2012. 
Moreover, figures were also released regarding the Western Conference Final between Seattle Sounders and Toronto FC which saw a seven per cent increase when compared to the same fixture last season, rising from 363,000 to 389,000. 
As well as drawing in high ratings for ESPN's main broadcasting channels, the Western Conference Final also saw ESPN Deportes, the broadcaster's spanish coverage provider, receive its highest viewing figures ever for an MLS conference final match with an audience 272,000 – the match also double as Deportes' second most viewed overall MLS match, trailing behind the LAFC vs. LA Galaxy 24 October contest which drew in a viewership of 375,000.
This is the latest positive broadcasting news to come out of ESPN, following on from the announcement earlier in the week that saw the broadcaster confirm a partnership extension with Formula 1. 
The renewed deal with F1 coincides with 19% viewership increase within the United States that has seen the sports average viewing figures rise from 561,000 per race to 671,000 in a year.
Discussing the deal with the premier motorsport competition, Burke Magnus, ESPN executive Vice President, Programming and Scheduling, concluded: "When we brought Formula 1 back to ESPN two years ago, we had faith that Formula 1 fans in the United States would support the coverage. That faith has been rewarded many times over, and we greatly appreciate how fans have responded in record numbers. 
"We're also delighted to add Spanish-language rights to this new deal. This provides us with a unique opportunity to serve Hispanic Formula 1 fans across ESPN platforms in English and Spanish. We look forward to continuing the relationship with Formula 1 and working together to build the sport in America."
Insider Insight: The figures recorded by ESPN seem to confirm what has long been perceived as a growth in popularity for MLS as football looks to break into the main event of North American sports. 
With the MLS Cup final set to take place on 10 November between Seattle Sounders and Toronto FC, ESPN will hopeful, once again, of reaching peak viewing figures as the MLS season, which has been full of surprises, comes to an end.