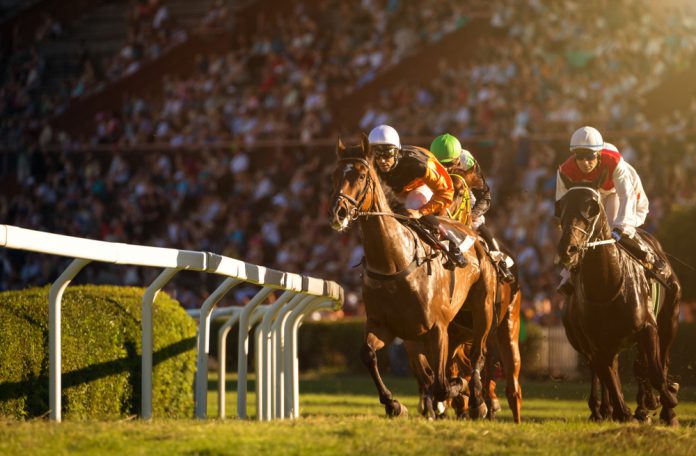 Multi-channel supplier Sports Information Services (SIS) will deliver has elevated its horse racing coverage, securing a two-year agreement with Argyll Entertainment to deliver its 24/7 Live betting channel.
The channel, which will feature live streams of international horse racing and British and Irish greyhound racing, is now live on Argyll's SportNation.bet site and features live horse racing and greyhound action throughout the day from across six continents.
Philip Bell, Commercial Director at Argyll Entertainment commented: "We're delighted to have signed this deal with SIS, which allows us to multiply the number of horse and greyhound races that we can stream to Argyll Entertainment customers online.
"Given the host of first-class international racing action on the horizon, the deal comes at the perfect time to secure the best possible experience for our customers when it comes to watching both horse and greyhound racing from around the world at any time."
Argyll Entertainment's brands – including RedZone, GiveMeBet and SportNation.bet – will offer customers access to over 33,500 greyhound races per year, broadcast each week from the top UK and Irish tracks (from Monmore to Mullingar) alongside over 19,000 international horse races from over 80 of the world's leading racecourses.
The channel will be delivered in a "Watch & Bet" format, providing around-the-clock frequent short-form betting events, which will help to optimise bettor engagement and dwell time, and drive betting revenues.
Sandra McWilliams, Sales Director at SIS added: "We're thrilled to be delivering our new channel to Argyll Entertainment, an operator with a flair for innovation which is breaking into varied markets worldwide. Our 24/7 Mixed Racing Channel will offer Argyll's customers quality betting events every three minutes, and we're confident it will drive engagement and increase betting revenues."