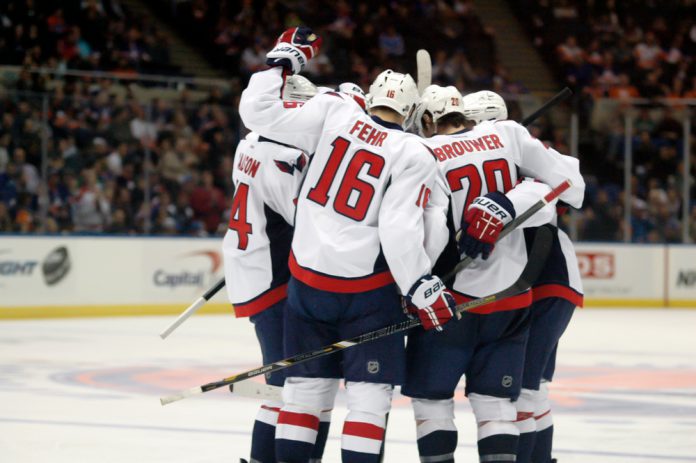 The NHL has confirmed it's bringing the league to Europe again next season, announcing regular season games will take place in the Czech Republic and Finland during the 2020 NHL Global Series, as well as preseason games in Germany and Switzerland in the 2020 NHL Global Series Challenge.
The Boston Bruins and Nashville Predators will open their 2020-21 seasons at O2 Arena in Prague in October. Later in the fall, the Colorado Avalanche and Columbus Blue Jackets will play two regular-season games at Hartwall Arena in Helsinki.
The Bruins and Predators will finish their respective training camps in Europe, with the Bruins playing a preseason game against Adler Mannheim at SAP Arena in Mannheim, Germany, and the Predators playing SC Bern at PostFinance Arena in Bern, Switzerland.
Commenting on the expansion before the Buffalo Sabres and Tampa Bay Lightning played in the 2019 NHL Global Series at Ericsson Globe, NHL Commissioner Gary Bettman said: "There is a simple reason we believe that every single game that we play in Europe sells out in a matter of hours. And it's the same reason that the European game of the week with our media partners has been so successful.
"Hockey is truly a global game, and hockey fans in Europe obviously love the game, and we love the fact that they love the game, which is why we keep coming back. No matter where fans are watching, there is a worldwide recognition of the incredible speed and skill and talent that's on display in today's NHL."
The 2020 NHL Global Series will represent the fourth straight season and ninth in all that the NHL has played regular-season games in Europe. It will feature the sixth regular-season game at O2 Arena and the seventh and eighth games at Hartwall Arena.
Commissioner Bettman underlined that the growth of the sport in Europe has been significant, adding: "There's always been a demand, at least throughout my 27 years at the NHL, for hosting games outside of North America. But the demand is pretty intense right now, just like the demand is in North America for All-Star Games, drafts and outdoor games."
Insider Insight: Europe and Scandinavia specifically continues to be a prosperous venture for expansion for The NHL, as it seeks to engage new audience and new demographics. Furthermore, the league has the room utilise its continually growing fanbase to propel it into new areas of Europe.