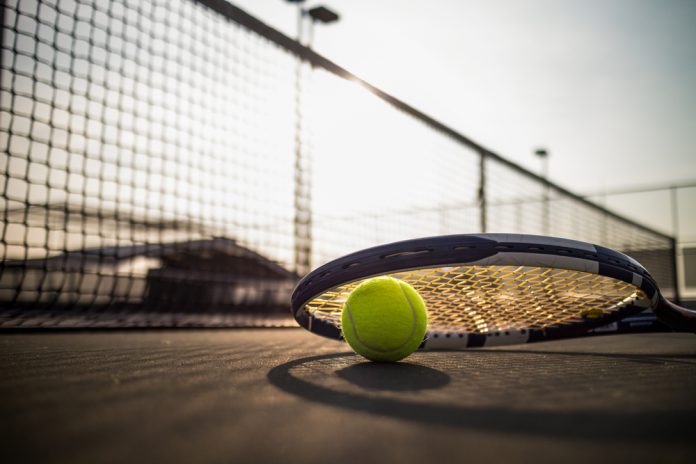 The integrity of tennis has yet again been called into question after a 'golden match' was contested at the $15,000 Doha Futures tournament. 
The 'golden match', which is a contest that sees a competitor lose every single available point, saw world no.1367 Krittin Koaykul dominate her Ukrainian opponent, Artem Bahmet.
News of the contest spread quickly online, accompanied by a video of the final points of the match. Initial interest focused on the humourous efforts of the hapless Bahmet, but authorities have reportedly since discovered a Russian online forum dedicated to tennis betting that features posts from gamblers claiming to be accomplices of the losing Ukranian. 
Along with the posts, screenshots of bets on the match were also seemingly uploaded to the forum, which if genuine means the wagers raised in excess of €2,000 from an initial stake of half that amount. 
As reported by the Telegraph, one of the posters on the forum wrote: "Bets on this match paid for a trip of two people to Doha and a week in an excellent hotel, and also earned good money from above. 
"And this is only part of the potential profit from the trip. All week, Mont and Artem will be at the tournament, give forecasts directly from the courts, and next week they will again play in qualifications and bet against themselves."
The latest integrity issue in the tennis world continues the unfortunate trend that has seen the sport generate the most suspicious betting alerts this year as can be seen in the recent Q2 and Q3 International Betting Integrity Association (IBIA) reports. 
The sport has recently strengthened its stance against corruption, with the investment of around £20m into a review of its vulnerability to betting fraud where it was recommended that the ITF should stop streaming scores from low level tournaments to betting partners. 
Insider Insight: As tennis seeks to eradicate the problem of corruption, investment in education remains crucial as to ensure those at all levels of the sport understand the severity of the consequences involved with match fixing.