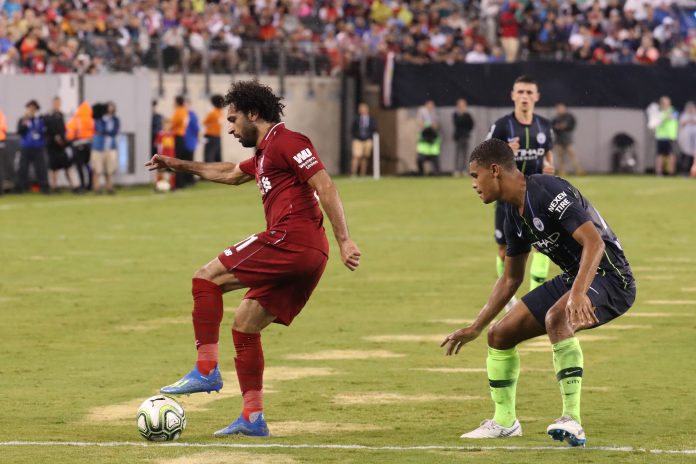 As 2019 comes to a close Insider Sport looks through the year to highlight major news that you might have missed in the sports world.
This fourth edition looks at July and August with a specific focus on an interview with Colossus Bets' CCO Eva Karagianni-Goel, boxing's integrity threat, the Premier League's relationship with sleeve sponsors and the rise of women's sport.
'Conscious Colossus' and the role of sport in disadvantaged communities
Launching 'Conscious Colossus', betting technology group, Colossus Bets affirmed its commitment to supporting 'three nominated charities'; Alive and Kicking, the Greyhound Trust and YGAM.
InsiderSport spoke to the group's CCO, Eva Karagianni-Goel about the importance of its newly launched initiative, as it backs the approach of the Greyhound Trust and partners with 'Alive and Kicking' to utilise sport to promote well-being and provide much needed employment for disadvantaged communities.
Karagianni-Goel stated: "Immensely important. Without exaggeration, Conscious Colossus has been years in the making.This will perhaps be seen as procrastination or even hesitation, but to design a scheme that is both ambitious in its scale and clear in its vision is a challenging journey, especially when in parallel our team were hard at work to reach significant, consecutive commercial milestones.
"So in the end, launching Conscious Colossus amounts to an organisational 'coming of age'. This is the picture looking from the outside in…"
The integrity issue threatening to plague boxing
Much like the PED issue which snowballed in the cycling world over the last 20-30 years, boxing is facing the same dilemma in the modern age.
Dillian Whyte is the latest boxer to be caught up in the controversy. However, Whyte was allowed to go ahead with his fight against Colombian Oscar Rivas – a match he won by unanimous decision. He attended a hearing on the morning of the Rivas fight where it was confirmed the bout could go ahead. After his 'victory' over Rivas, Whyte was awarded the interim WBC Heavyweight title meaning his next fight was to be a defence of his belt against Deontay Wilder.
The Whyte story is just the latest in a long list of drug-test controversies in the sport in recent years.
Earlier this year, Jarrell Miller was denied the opportunity of challenging the UK's Anthony Joshua on June 1st for his IBF, WBO and WBA heavyweight titles. 'Big Baby' Miller failed no less than three doping tests in late March, ruling him out of the Joshua fight.
Exploring the Premier League's relationship with sleeve sponsors
Since the start of the 2017/18 season, the Premier League (PL) has allowed clubs to have sleeve sponsors on kits.
That first season, the main collaborations were Liverpool and Western Union, Chelsea with Alliance Tyres and Manchester City's Nexen Tire deal. Some journalists voiced their displeasure at the move, concerned that footballers in multi-sponsored kits would become "walking billboards".
In 2018, Italy's Serie A followed suit at the request of the clubs meaning that now all of Europe's top five leagues (Spain's LaLiga, Germany's Bundesliga, England's PL, France's Ligue 1, Italy's Serie A) allow sleeve sponsors on their kits.
What seems like a small matter, however, can be worth millions to a club. Arsenal and Chelsea's sleeve sponsors reportedly pay them approximately £10 million each annually while Manchester United apparently receive a huge £20 million per year from the club's sleeve sponsors, Kohler.
Sport Acuity's Andy Elliott on the rise of women's sport
Following the success of the FIFA Women's World Cup, where the England team came tantalisingly close to glory, it feels like women's team sports are finally achieving critical mass in terms of reach and audience. Still, while it's true to say that women's sport now has a greater following than ever before, and it's certainly come a long way, the journey is far from over.
When Madge Syers became the first woman to compete at the Ice Skating World Championships in 1902 – she would go on to win Olympic gold in the first separate ladies competition in 1908 – I wonder if she thought that 117 years later, the fight for equality and recognition would still be going on.
Since then, there have been many trailblazers. In 1926, Getrude Ederle became the first woman to swim the English Channel and, in 1948, Dutch mother-of-two Fanny Blankers-Koen won four spring gold medals at the London Olympics. In 1967, Kathrine Switzer became the first woman to run an official marathon, and Bille Jean King won 29 Grand Slam competitions before going on to form the Women's Tennis Association (WTA).