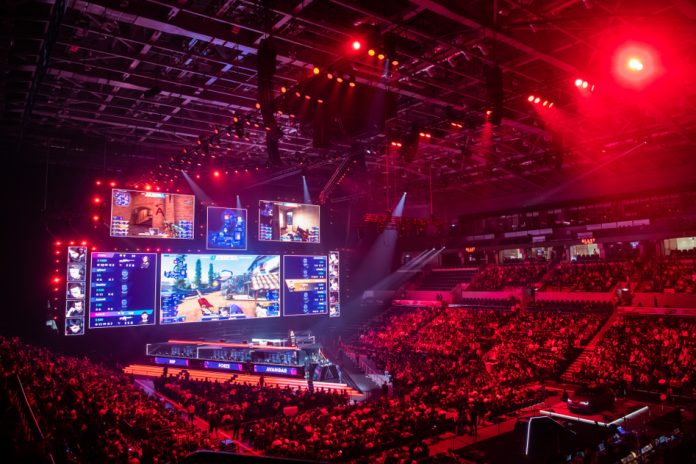 Newzoo's 2020 Global Esports Market Report has reported that esports revenue will grow to $1.1billion (£930.7m) this year, a 15% increase from 2019's $950.6m figure.
The annual 100-page report, which has been providing analytical data on esports' growth for the last six years, also states that $822m of the revenues will come from media rights and sponsorships.

This will be the first time that specifically esports revenue will reach over $1 billion, previously the figure has been passed but with platform revenues also included.
The esports sector has benefited from some major sponsorships already this year with Nike signing a four year deal with China's League of Legends competition, the LPL, and Excel Esports entering an agreement with British Telecommunications (BT).

The report claimed that by 2023 media rights and sponsorship revenue will increase to $1.2 billion, equalling 76% of esports' total revenue.

China has recorded the largest market revenues in 2020, totalling $385.1m, followed by North America ($252.6m) and Western Europe ($201.2m).

In terms of viewership, 2020 is expected to see a significant growth with the scene anticipated to reach a global audience of 495m people an increase 11.7%.

Newzoo also mentioned that 222.9m of that audience would be classed as 'esport enthusiasts' showing that along with securing a solid fanbase, casual esports viewers are starting to become more common.

The League of Legends Worlds Championship marked 2019's biggest tournament with over 105m live hours being watched on streaming platforms Twitch and YouTube. However, the Overwatch League was esports' most viewed league, generating 104 million live hours.
Along with statistics, Newzoo's 2020 Global Esports Market Report goes in depth on how the sport is consumed, the trends that are apparent and how companies can maximise engagement and opportunities.

One topic that was discussed in the report was the growth of mobile esports. In 2019 viewership numbers jumped from 15.3m to 98.5m hours, showing how even in a growing industry, more avenues are still to be explored.