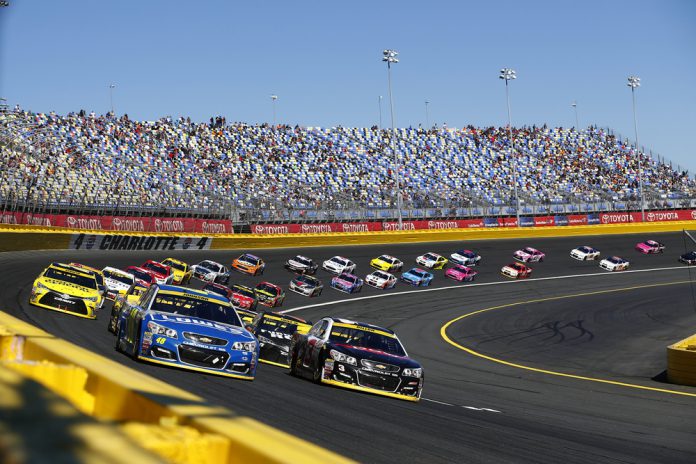 NASCAR's newest esports tournament, the eNASCAR iRacing Pro Invitational Series, has announced that it will be aired on FS1 and the FOX Sports app.

The motorsport organisation was hoping to secure TV deals for the competition, which will replace NASCAR's scheduling whilst there is uncertainty over the COVID-19 outbreak.

FOX's partnership with NASCAR means that race fans will now be provided with alternative action, in the form of a virtual race-track which will feature a variety of current racers including Dale Earnhardt Jr., Kyle Busch, Joey Logano, Brad Keselowski and Chase Elliott among others.

"This is a unique opportunity to offer competitive and entertaining racing to our viewers as we all work through these challenging times together," emphasised Brad Zager, FOX Sports Executive Producer, EVP/Head of Production & Operations.
"We are following CDC guidelines to maintain a safe work environment, as the well-being of all those involved is paramount. We value our relationships across the NASCAR community and appreciate all of the effort that it took in bringing this project to life."

FOX's coverage will also feature NASCAR broadcasters Jeff Gordon, Mike Joy and Larry McReynolds as they break down and commentate the action from the iRacing virtual Homestead-Miami Speedway.

The programme, set to begin on Sunday March 22, has been titled 'FOX NASCAR iRACING' and will be a 90-minute long show highlighting NASCAR's esports platform. 
A full 35-car line-up has yet to be announced but it is expected to span across NASCAR's varied competitions including the NASCAR XFINITY SERIES and NASCAR GANDER RV & OUTDOORS TRUCK SERIES.

Insider Insight: The fact that FOX Sports has snapped up NASCAR's esports substitute really shows how valuable it is for organisations to adapt to recent situations. NASCAR's tournament will not only be broadcast across America but it will highlight the brand and also its esport division all in one programme. This move will only enhance the motorsport and FOX for the foreseeable future.