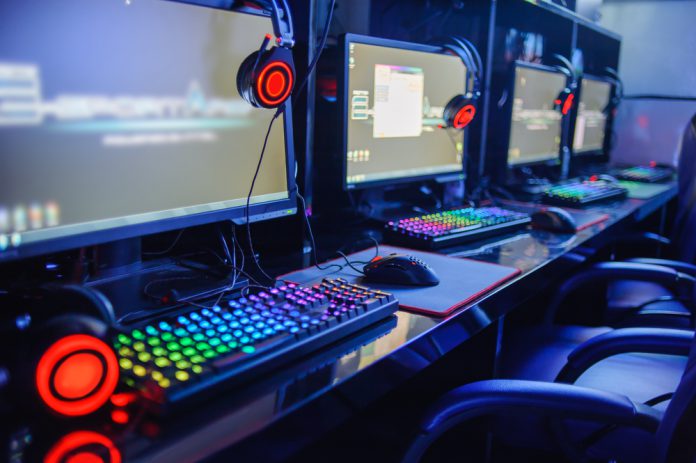 From sponsorships to industry-wide announcements, Insider Sport has you covered when it comes to the world of esports.
This edition takes a look at the Riot Games franchising the LCK, iRacing's latest sponsorship, betting regulators allowing wagers on eNASCAR and Dota 2, and London Royal Raven's first official partnership.
LCK becomes the latest league to franchise
The League of Legends Champions Korea (LCK) will become the latest league to adopt a long-term partnership model in 2021, as announced by the title's developers Riot Games.
With this announcement Riot's 'top four' competitions will be under a franchised system with China (LPL) , Europe (LEC) and North America (LCS) previously adopting the same model.
A Riot Games spokesperson stated: "We have concluded that LCK must be a stage where players, teams, and fans can fulfill their dreams not only for a short period, but for generations. We will adopt the Long-term partnership model in LCK in 2021. And we will bring back the glory."
As a result of Riot's decision, businesses will be able to apply to become a part of its franchise system with the league officially accepting applications that include plans for team operations and funding. 
In terms of funding, the league will also mandate an official minimum salary cap for its players starting at 60 million KRW (£39,731.71) per season, ensuring that the franchising decision will be lucrative for its players, teams and the league itself.
LCK's second division, the Challenger Series, will also become an academy league as there will no longer be promotion or relegation.

iRacing and Subaru gear up with new title sponsorship
Sim racing platform iRacing has continued to enhance its brand after the firm penned an entitlement sponsorship with Subaru of America, the North American branch of Japanese car manufacturer Subaru.
As part of the deal, the car manufacturer will be the leading brand for one of iRacing's series, with the tournament aptly named the Subaru iRX All-Star Invitational rallycross championship.
The charity event has a total prize pool of $10,000 and will feature drivers across NASCAR, rally, rallycross and Indycar.
Travis Pastrana, Subaru Rally Team USA driver, emphasised: "With so many people staying at home and missing racing, now is the perfect time to try new things in esports. For this series we're going to bring together some of the biggest names from different types of racing and put them on virtual rallycross tracks with dirt, tarmac and jumps. It's going to be a blast, and I can't wait to see what happens!"
The event, which begins April 10, will be aired on iRacing's social media platforms and on Subaru Motorsports USA's Facebook page.
London Royal Ravens and HyperX strike official partnership
Despite Call of Duty's inaugural franchised league's rocky start due to its suspended calendar, HyperX has become the London Royal Ravens' first office partner.
The agreement sees the gaming peripherals brand also reveal a jersey partnership with Rogue's Rainbow Six Siege and Rocket League teams as HyperX continues to enhance its esports catalogue.
Amish Shah, Founder of ReKTGlobal, commented: "HyperX has been a mainstay in competitive PC gaming for as long as I can remember. It's an honor to have their logo on our jerseys, and their gear powering our champions' play."
Daniel Kelley, Director of Corporate Marketing for HyperX, added: "HyperX is excited to extend our partnership with ReKTGlobal and to sponsor their exciting leagues and teams. In this unique time when online gaming is becoming even more of an opportunity for people to virtually get together with friends and enjoy some entertainment and friendly competition at home, HyperX appreciates being part of this experience.
The Call of Duty League will officially resume on Friday, April 10 after moving to an online format given the recent COVID-19 outbreak.
Nevada allows bets on eNASCAR and Dota 2 events
The eNASCAR iRacing Pro Invitational Series and Dota 2's event ESL One Los Angeles have been approved to be wagered on by the Nevada Gaming Control Board, allowing punters in the state to bet on the titles.
The Control Board issued that if regulatory requirements are met then sportsbooks will be able to accept wagers on the two esports events. This signifies a huge step in America's acceptance of sports betting as a whole, with even esports gaining certain liberties.
Punters will be able to wager on race winners, as well as matchups between drivers for the 2020 eNASCAR iRacing Pro Invitational Series. Moreover, wagers for ESL One Los Angeles include head to head, match winner, and overall winner.
The board has stated that in-play betting will not be available during the competitions, whilst the setting of odds will be at the sportsbook's discretion. 
Official rules provided by the event organiser will also need to be posted on the sanctioning body's website, with Nevada licensees notifying the Enforcement Division of its intent to accept bets. 
Sportsbooks must ensure that its customers are aware of the varying results for eNASCAR iRacing due to the difference in simulators and equipment, as not every racer has access to the same equipment or racing sim peripherals.