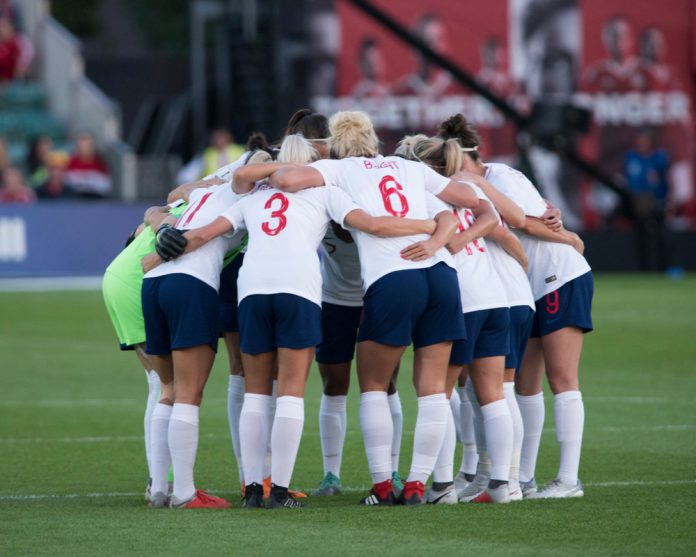 As announced by the UEFA Executive Committee, the Women's EURO 2021 has been postponed to July 6 2022 following COVID-19's global outbreak rescheduling some of the sporting world's biggest competitions.
The tournament, which was set to be hosted in England, is expected to still be played in the same venues as originally proposed with the decision made to postpone the event after seeing the men's competition be postponed to 2021.
UEFA president Aleksander Čeferin commented: "When we had to take an urgent decision on the postponement of UEFA EURO 2020, we always had the impact on UEFA Women's EURO 2021 in mind. We have carefully considered all options, with our commitment to the growth of women's football at the forefront of our thinking.
"By moving UEFA Women's EURO to the following year, we are ensuring that our flagship women's competition will be the only major football tournament of the summer, providing it with the spotlight it deserves."
UEFA also had discussion with organisers of the Birmingham 2022 Commonwealth Games to ensure that both events, despite featuring different sports, provide a successful summer of sport without schedule conflicts.
UEFA's chief of women's football, Nadine Kessler, added: "The core question guiding us together with the English FA was: What is best for women's football? With the Olympics now being confirmed for summer 2021, we firmly believe that moving to 2022 is in the best interests of the tournament, the players, the fans, women's football partners and everybody involved in all areas and at all levels of the game. 
"UEFA Women's EURO is Europe's biggest women's sport event. It is also among the biggest sports events in the world, and therefore needs and deserves a platform of its own."
Moreover, The English FA's director of women's football, Baroness Sue Campbell, concluded: "As a nation and at The FA, we are extremely proud to be hosting UEFA Women's EURO 2021, and are fully committed to delivering a world-class experience for players, staff and fans alike as the best of the European game comes to England."
The Women's EURO becomes yet another competition to be severely affected by the ongoing COVID-19 crisis. Due to other major sporting events being postponed to later dates the women's competition has had to follow suit in order to avoid potential clashes. 
One of those clashes would have been the 2020 TOKYO Olympics which already has Great Britain, the Netherlands and Sweden competing in the women's football Olympic category.