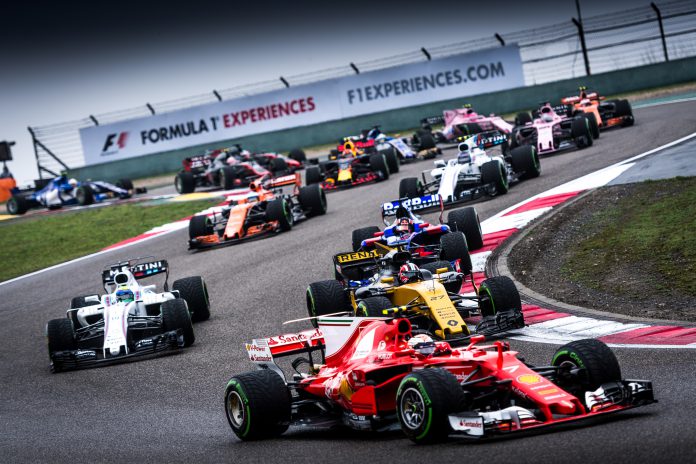 Formula 1 CEO Chase Carey has revealed that Austria's Grand Prix on July 3 will officially start the 2020 F1 World Championship campaign with further details released over the sports' revised calendar.
As part of F1's new schedule, Carey stated that drivers will start with tracks in Europe before going around Asia and finally concluding the season in the Middle East by December. The amount of races is expected to be in between 15-18 tracks compared to the 21 events staged last campaign. 
The CEO emphasised: "The FIA, teams, promoters, and other key partners have been working with us throughout these steps and we want to thank them for all their support and efforts during this incredibly challenging time. We also want to recognise the fact that the teams have been supporting us at the same time that they have been focusing enormous and heroic efforts to build ventilators to help those infected by COVID-19.
"While we have been moving forward with our 2020 plans, we have also been working hard with the FIA and the teams to strengthen the long term future of Formula 1 through an array of new technical, sporting, and financial regulations that will improve the competition and action on the track and make it a healthier business for all involved, particularly as we engage the issues created by the COVID-19 pandemic."
With regards to specific races, the French Grand Prix, which was originally scheduled to take place in June, has been cancelled due to F1's revised calendar clashing with France's decision to ban all major events until at least the middle of July.
Silverstone organisers have also confirmed that if the British GP goes ahead, it will be run without fans in attendance in order to abide with government coronavirus guidelines.
Stuart Pringle, Silverstone's chief, added: "I am extremely disappointed to tell you that we are unable to stage this year's British Grand Prix in front of the fans at Silverstone. We have left this difficult decision for as long as possible, but it is abundantly clear given the current conditions in the country and the government requirements in place now and for the foreseeable future, that a Grand Prix under normal conditions is just not going to be possible.
"Our obligations to protect the health and safety of everyone involved in preparing and delivering the event, our volunteer marshals and Race Makers, and of course, you, the amazing fans, means that this is the best, safest and only decision we could make."
Whilst not confirmed in F1's revised schedule, the British GP is expected to host at least one race during the competition's 2020 calendar.