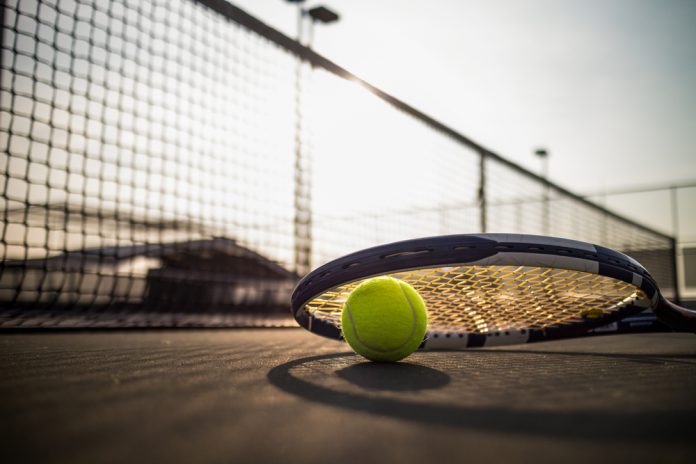 The International Betting Integrity Association (IBIA) and the Tennis Integrity Unit (TIU) have affirmed the necessity for betting and sports stakeholders to implement heightened diligence in the facilitation of betting markets during the current global health pandemic.
Issuing its latest update, it was emphasised that a 'risk-based approach' would be taken to ensure that integrity is maintained in the sport. 
In a letter to IBIA Chief Executive Khalid Ali, the TIU has outlined its belief that there should be 'enhanced sharing of information' and 'great caution in offering betting on those with no umpires and/or whose integrity risk management plans cannot be ascertained'.
Jennie Price CBE, Chair of the Tennis Integrity Supervisory Board, stated: "I am formally requesting that in the coming months you and your members exercise enhanced due diligence in ensuring the integrity of the tennis events offered for betting.
"When deciding whether to offer betting on matches or competitions, we urge great caution in offering betting on those with no umpires and/or whose integrity risk management plans cannot be ascertained. We would include events that are promoted as purely 'Exhibition' matches (i.e. not intended to be competitive events) in the same risk category at this time.
"I acknowledge that there is a supply chain involved in any betting market and I will therefore be communicating directly with the leading data companies involved in the tennis markets urging them to exercise increased due diligence, and will be providing them with a copy of this letter.
"I would also like to propose an enhanced sharing of information and advice between our respective organisations over the next few months. Finally, we would appreciate your assistance in distributing this letter to your members and the wider gambling industry."
Price highlighted the increase in cases of suspicious betting on tennis during the first quarter of 2020, most of which related to the lower echelons of the sport.
In response, Ali stated that the IBIA and its members had rolled out new working procedures to address any integrity concerns raised, and 'mitigating actions will be assessed according to the level of threat and generated from evidence-based intelligence'.
He added: "Please let me assure you that IBIA and its members are aware of your concerns around these events and, as with the markets generated for competitions across all sports in the current environment, they are receiving heightened levels of vigilance. We would expect and encourage any responsible operators outside of the IBIA to also be taking that approach.
"For IBIA's part, the ongoing engagement and information sharing gateways established with the TIU are adding to our monitoring capabilities for tennis and we will be delighted to explore enhanced cooperation and alignment during this challenging time.
"As you have requested, the association will also seek to highlight these issues with a wider audience within the sector. However, whilst IBIA represents many of the largest regulated betting operators in the world, it cannot comment on the integrity or trading activities of operators outside of the association, be they regulated or unregulated.
"IBIA is also not involved in the distribution of data facilitating betting markets on any tennis or wider sporting events taking place during this difficult period; this is a matter for the event organiser and their contractual data partner, and we welcome that you are also contacting the latter on this important matter. For its part, IBIA will continue to make protecting the integrity of tennis, and in fact all sports, our primary goal."