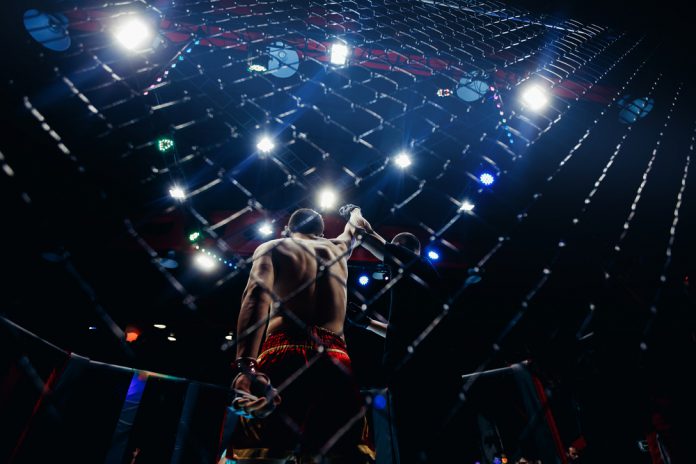 Over the last few months, broadcasters have adapted to the live sports hiatus, it has resulted in companies shifting marketing strategies, focusing more on fan engagement and changing content output into other avenues, such as esports.

However, whilst the struggles of traditional broadcast mediums have been highlighted, the PPV and subscription sector has also seen its fair share of changes due to the lack of major events. Speaking to Insider Sport, Kim Hurwitz, Fite TV's chief marketing officer stated that the digital network has adapted during COVID-19 by introducing a variety of initiatives. 
Hurwitz explained: "We launched a free channel, we do more podcasts and news services and do things that can be done. 
"We tried to be clever, we have a platform and an audience so we need to give them things. So, if we can't sell them these premium PPV events because they are not available, well then let's get creative. 
"We have put a lot of our material on sale so you could see previous bare-knuckle boxing events for example and different things that we had rights to. We worked with the leagues to provide these low priced offers in the interim while we are waiting for things to get back."
One such strategy that Fite has welcomed during the global health pandemic is the opportunity to branch into other sports. However, Hurwitz revealed that the platform's exploration isn't limited to just sports, with it branching out into new sectors throughout the lockdown. 
Since the global health pandemic, Fite has broadcast motorcycle racing events to the BBQ Fite Club, which pits some of the best BBQ grillers against each other. Moreover, the company has also transitioned into other mediums, such as the film business with Cage Fighter: Worlds Collide, an action sports movie featuring AEW world champion Jon Moxley and retired UFC star Chuck Liddell.
Hurwitz added: "We learned to exercise a few other muscles that we hadn't been using like the movie premier with Cage Fighter: Worlds Collide, that's a premier and we were like 'I guess we're in the film business now' and we'll probably do more of those kinds of things. You'll start to see other sports that we will start to add as they come back. We got monster trucks, we are going to have some music. 
"Our tagline is 'if it happens, it's on Fite'. We love our combat sports base, that is kind of our sweet spot and our main expertise but if there is a special event and it has a community to serve then we will be adding those things as well. 
"I think that we have learnt some good lessons during those times."
Keeping fans engaged in sporting products has been a challenge by many broadcasters, no matter what medium or platform the content is being provided on, particularly due to the fact there is so little live content. Nevertheless, Hurwitz highlighted that transparency with your market audience is crucial to maintaining a good relationship so that when problems arise, subscribers continue to support the company.
She said: "I think that as much as you can be it's always good for a brand to be transparent and to not feel like you are 'putting one over on them'. That's never been our attitude and I think that brands which are successful are the one who adopt that tactical approach of being transparent. Give people what they want, try to price things fairly if you do something wrong then try and fix it.
"PPV is very much like a retail business, it's very transactional and you want people to keep coming back to the store so you want to provide good customer service, you want to be very transparent in your marketing." 
"I think we have a close feeling with our fans anyway whether it's via social interaction or via emails, push notifications and even live chat. We try to do a lot of engagement with our fans in general. I think that the wrestling fan is very loyal and very opinionated, they love different fighters, it is a community." 
Whilst Fite TV wasn't immune to the impact of the virus, the company's chief marketing officer admitted that the continued broadcasting of professional wrestling has helped when it comes to providing new content to the firm's fanbase. 
Moreover, as normality starts to resume over the sporting world, with global government restrictions slowly being lifted, more events are following in the footsteps of pro wrestling and MMA with behind-closed door shows, which is a welcoming sign for Hurwitz.
She concluded: "I think that we have been very blessed because we are very strong in the wrestling community, which was one of the few sports that was actively doing things.

"I think pro-wrestling has led the pack, they are one of the few live events out there. Also with the UFC, they are starting to do events and Top Rank's big hashtag is 'Boxing is Back'.
"They are committed to doing twice-weekly live boxing events. I think you're going to start seeing things roll out a bit more and so we are happy about that because we are at our happiest when we have a lot of things going on, that's just how we roll!"