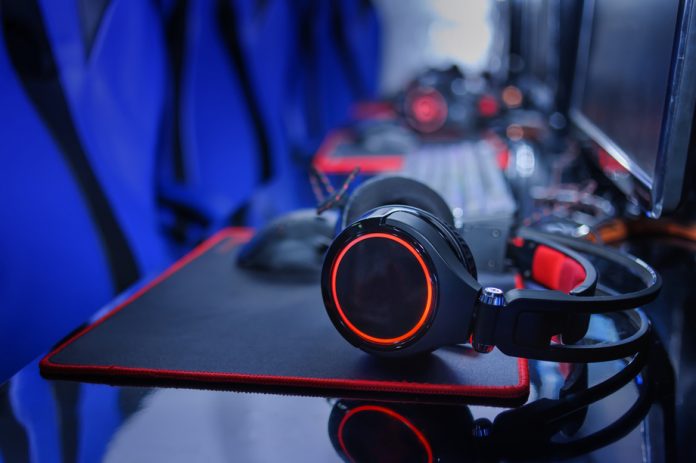 From sponsorships to industry-wide announcements, Insider Sport has you covered when it comes to the world of esports.
This week's edition takes a look at FACEIT joining the collegiate sector, the Pacific Championship Series' partnership with CTBC Bank, and the Global Esports Federation adding Dentsu to its partners.
FACEIT enters the collegiate scene
UK based tournament platform and event organiser FACEIT has established its own collegiate esports tournament with Duran Parsi, the founder of Collegiate Starleague (CSL), joining the organisation to lead the operation.
The aptly named FACEIT Collegiate Esports Division will partner with colleges and game publishers to create greater opportunities for games in the US. 
Parsi, Head of Collegiate Esports at FACEIT, stated: "I'm extremely excited to embark on this new stage in my career. For over a decade I've been committed to creating a strong structure for collegiate esports. The importance of the grassroots scene cannot be overlooked and I'm very excited to join FACEIT today, a company that is truly committed to supporting the grassroots ecosystem.
"The new division at FACEIT will aim to further develop the collegiate gaming ecosystem by designing and executing on open, fair and rewarding programs that can engage with many collegiate players."
America has seen a major growth in esports development, particularly at an educational level with some universities offering scholarships for competitive gamers.
Michele Attisani, Co-founder and CBO of FACEIT, also commented: "The collegiate esports scene is an extremely interesting space for us. Similar to traditional sports, collegiate programs are essential to sourcing and developing the next generation of esports talent. We're hoping through our new department we'll be able to help a number of publishers and leagues enter into the space while also creating structured opportunities for players who are looking to hone their skills."
PCS banks on CTBC partnership to boost development
League of Legends competition the Pacific Championship Series (PCS) has struck a new partnership with Taiwanese bank CTBC Bank, as announced by Riot Games.

The three year deal will see the partnership aim to enhance the experience of the competition for its fans and players across Southeast Asia. Additionally, the bank will assist in expansion operations outside of Taiwan by collaborating with the league on new broadcast production facilities in Thailand, Singapore and Bangkok.
Chris Tran, Head of Esports at Riot Games Southeast Asia, emphasised: "CTBC Bank's commitments to integrity, innovation and care for their customers directly echo the driving principles of the PCS. We're thrilled to team up with them on this groundbreaking partnership, which will provide meaningful and long-term value to our fans. We couldn't be more excited to build the future of League of Legends esports in the region together."
James Chen, President of CTBC Bank, continued: "The global gaming market is growing rapidly, and supporting esports in the region is one of the key ways that we're getting a better understanding of younger customers and their needs. Our long-standing commitment to technology and innovation has driven us over the past few years to launch products and services like LINE Pay credit cards and a redesigned online banking site and mobile app."
The Pacific Championship Series was only introduced in 2019 following a merger between the League of Legends Master Series (LMS) and League of Legends Southeast Asia Tour (LST), with the idea being that creating one division would strengthen its League of Legends competitive ecosystem. 
Global Esports Federation seals Dentsu partnership

The Global Esports Federation has partnered with Japanese international advertising company Dentsu as the organisation looks to continue promoting the global development and growth of esports.

As a result of the partnership Dentsu will collaborate with the Japan esports Union (JeSU) to work with game publishers, commercial partners and international organisations in order to boost the growing esports scene. Additionally, the partnership will also see Dentsu develop marketing programs and esports events.
Chris Chan, President of Global Esports Federation stated: "We are certain that this strategic partnership will strengthen the future prospects of the GEF, expanding the vital work that the team has already established. We look to Dentsu for their expertise to bring together the best of esports and sport, further fulfilling our mission to elevate esports and the world's esports ecosystem."

Team Heretics lands Ultimate Ears sponsorship

Team Heretics has bolstered its sponsorship portfolio after announcing a new partnership with American audio accessory manufacturer Ultimate Ears.

The Spanish organisation will be provided with wireless speakers for its facility, players and content creators as part of the deal. 
Pablo Canosa, Commercial Director of Team Heretics, commented: "Ultimate Ears is the reference when you talk about speakers because of its sound, versatility, design and technology. This new alliance strengthens our strategy to become the most important Spanish-speaking entertainment mainstream brand."
Marcos Viladomiu, Marketing Manager for Ultimate Ears, added: "This agreement marks a new milestone for the favourite brand of bluetooth speakers for those who enjoy their music in the mountains, on the beach, playing sports or, from now on, playing a game of Fortnite with their friends. And Team Heretics is simply the perfect partner."

Any activations as part of the deal have yet to be disclosed, however, Ultimate Ears' speakers will primarily be used by the organisation's content creators and players whilst in Team Heretics' facility.